By now you have surely heard of Sarah Palin. If it wasn't because of her reproductive escapades or her daughter Bristol's, then maybe you heard her name mentioned a time or two as McCain's choice for VP? I know, she was inescapable this weekend. As the media is wont to do, and is their job, news sources both high and low (brow) have been digging up old pics of the former beauty queen. We have everything from her college t-shirt proudly proclaiming her possession of breasts: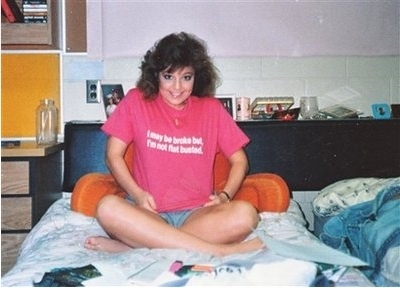 to pregnancy shots from the '80s: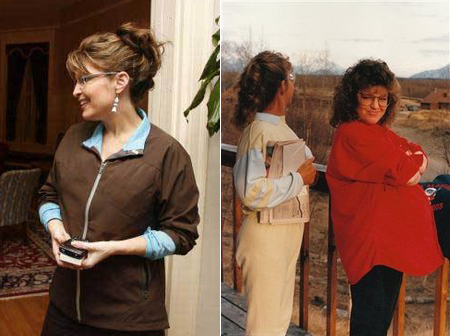 to the smile-n-wave political standards: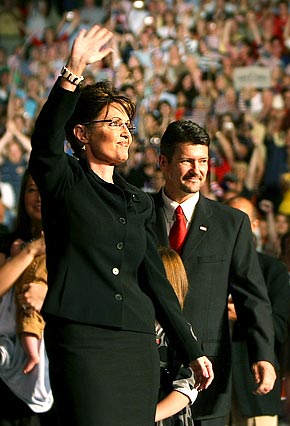 And now we have this gem to add to the mix: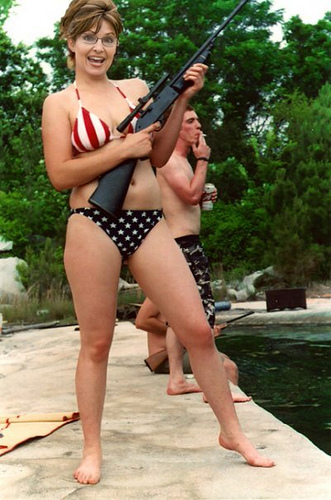 Before you get either all riled up or all excited (slammin' bod for a 44-year-old, dude!), it's Photoshopped. The original can be found here: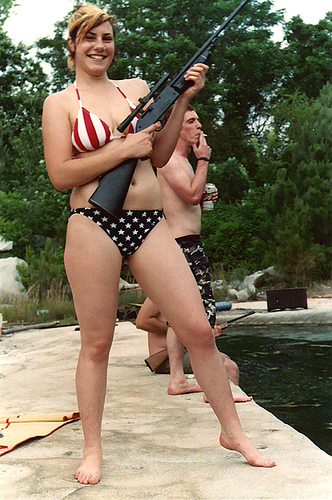 So here's my question: with all the real fodder on S. Pallin - Pregnancies! DUIs! Dead moose! Her energy policy! Her lack of international experience! (listed in order of importance, obviously) - why bother with badly Photoshopped pictures? Yes she's a member of the NRA. Lifetime, even. And yes she probably still looks pretty good in a bikini. Are we going to have to endure this crap all the way until the election? Please, somebody, show me another pic of Bristol's "tummy."
Related