Amid recent reports that Sgt. Bowe Bergdahl is having difficulty speaking English after spending five years in Taliban captivity, former Alaska Gov. Sarah Palin doubled down on her criticism of the newly freed prisoner of war's anti-Americanism.
"Sympathizers now tell the media Bergdahl can't be held to account anytime soon because he can't be interviewed ... claiming he's forgotten how to speak English. Really?" Palin asked in a Facebook post Wednesday. "Then # Call 1-800-RosettaStone."
"Does anyone remember abused POWs like John McCain, Tom Moe, James Stockdale, Tom Kirk, and other American troops forgetting the English language during their years and years of brutal, inhumane captivity?" the former Republican vice presidential candidate continued. "Seems these war heroes returned to their beloved country not speaking Vietnamese, but speaking KickAss against those who would destroy the red, white, and blue."
On Tuesday, "Fox and Friends" host Brian Kilmeade also attacked Bergdahl's loyalty to his homeland, suggesting that Bergdahl may have been "collaborating with the enemy" in Afghanistan. Kilmeade also criticized Bowe's father, Bob Bergdahl, for growing a beard that made him look like a "member of the Taliban."
Two days later, Fox revealed a new report based on "secret documents" from a private intelligence firm showing Bergdahl's alleged conversion to Islam while in captivity in 2010.
The report, which claims that Bergdahl identified himself as a "mujahid" and "fraternized openly with his captors," also reports, "The documents show that Bergdahl at one point escaped his captors for five days and was kept, upon his re-capture, in a metal cage, like an animal."
Before You Go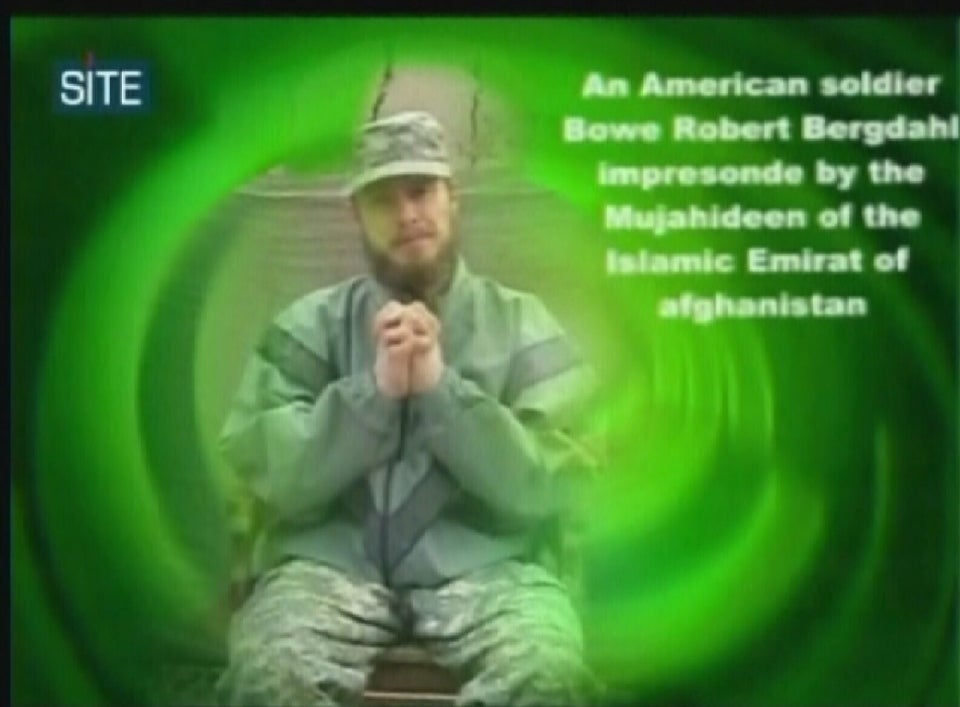 Bowe Bergdahl
Popular in the Community