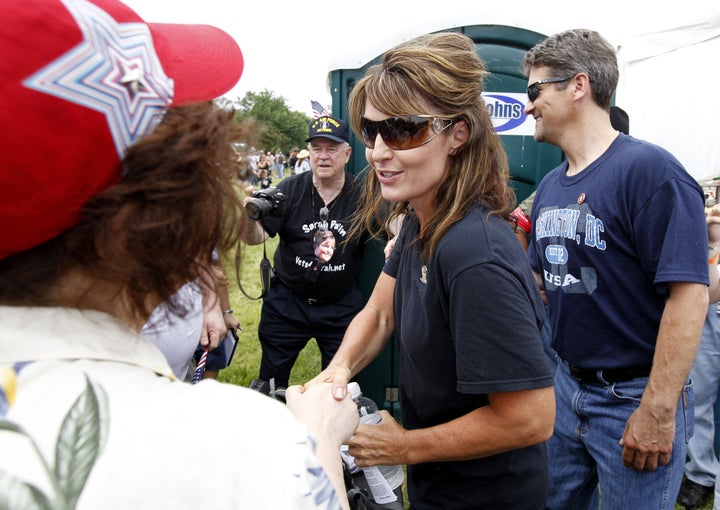 Sarah Palin will take her nationwide bus tour to Iowa in June, according to Real Clear Politics -- one more sign that the former Alaska governor intends to run for president in 2012.
"The road trip was designed as a test run to find out whether she can execute a decidedly unconventional campaign game plan," RCP reports. "Palin -- and especially her husband, Todd -- is said to be leaning toward running. But multiple sources said that their foremost remaining concern was whether it would be logistically feasible for their large family to hit the road together for the next several months in a prospective campaign that would rely heavily on bus travel."
Palin has kept the details of the bus tour under wraps, leading reporters and supporters on a bit of a wild goose chase. She started Day 2 of her tour Monday at the National Archives in Washington, DC, then traveled to Mount Vernon to pay homage to her favorite Founding Father, George Washington.
Visits to key 2012 states like Iowa and New Hampshire will continue to fuel speculation about Palin's presidential ambitions. But Palin has refused to say whether she will enter the race for the GOP nomination. "This isn't a campaign bus," she told reporters as she left the Archives Monday.
UPDATE: Palin confirmed the Real Clear Politics report to CNN during a visit to Fort McHenry in Baltimore Monday. "I'm sure at some point I will be going to Iowa," Palin said. "At some point."
"It's going to be a changed-up field between now and when deadlines finally arrive for declaring," she said.
Popular in the Community