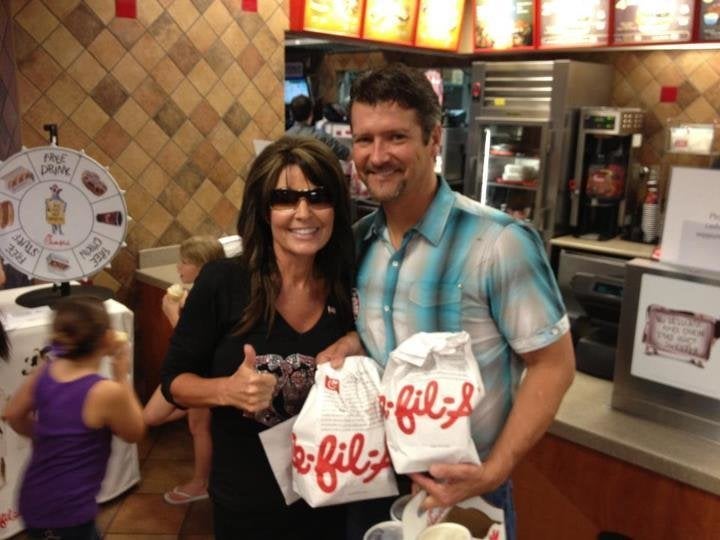 Sarah Palin waded into the Chick-Fil-A debate Friday night, posting a tweet and Facebook photo showing her support for what she called "a great business."
Palin also posted a photo to her Facebook page showing the former Alaska governor giving a thumbs up as she and her husband Todd hold Chick-Fil-A bags.
Chick-Fil-A's President Dan Cathy recently sparked controversy when he gave a blunt response to a question about his franchise's "support of the traditional family."
"Well, guilty as charged," Cathy said.
The issue quickly turned political, with national politicians like Mike Huckabee, Rick Santorum and Nancy Pelosi taking sides. Several mayors -- including Boston's Thomas Menino, Chicago's Rahm Emanuel and San Francisco's Edwin Lee -- have said they will try to keep Chick-Fil-A out of their cities.
"Chick-fil-A values are not Chicago values," Emanuel and Menino wrote in a letter to Cathy. "There is no place for discrimination on Boston's Freedom Trail and no place for your company alongside it."
Despite his own support of same-sex marriage, New York City Mayor Michael Bloomberg publicly disagreed with Emanuel and Menino on Friday, saying he believes "trampling on the freedom to marry whoever you want is exactly the same as trampling on your freedom to open a store."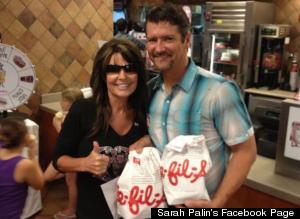 Below, a slideshow of politicians' reactions to Obama's support of same-sex marriage: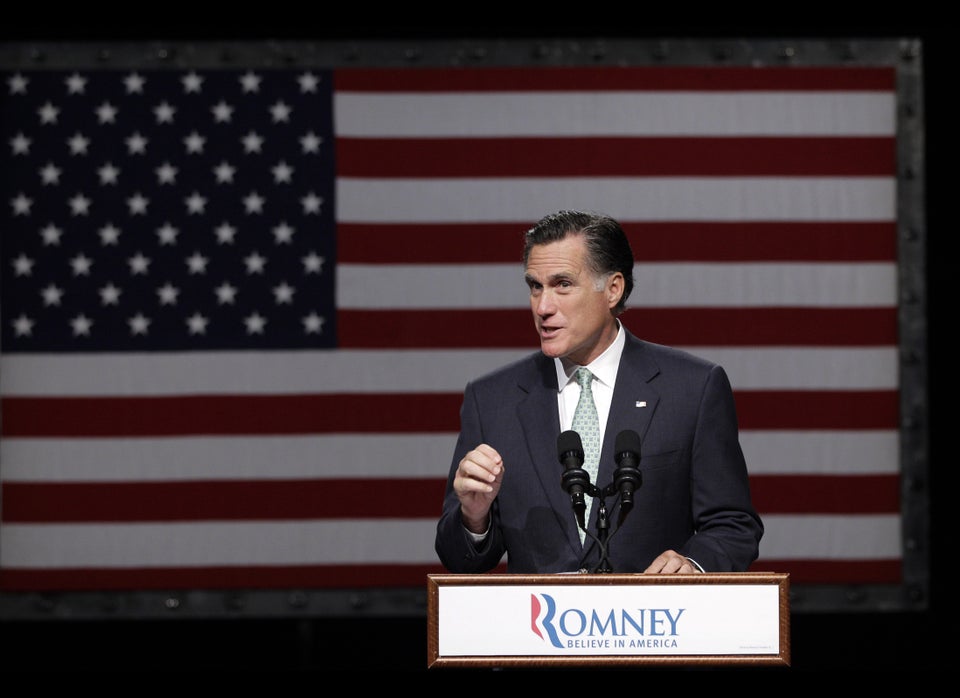 Politicians React To Obama On Same-Sex Marriage
Popular in the Community