Former Alaska governor and GOP vice presidential candidate Sarah Palin weighed in on the ongoing feud between New Jersey Governor Chris Christie (R) and Sen. Rand Paul (R-Ky.) on Saturday, telling Fox News that she's siding with the Kentucky senator.
"I'm on Team Rand," Palin said. "Rand Paul understands. He gets the whole notion of 'don't tread on me' government. Whereas Chris Christie is for big government and trying to go along to get along in so many respects."
Palin continued, "Some people look at him as, 'Ah man, he's a governor who goes rogue.' No, he's got a schtick going there where he's got a YouTube videographer following him around, kind of these set-up situations sometimes so he can be seen as perhaps a little bit avant-garde and going rogue on things."
The former governor also praised Paul for his "healthy libertarian streak."
The back-and-forth war of words between the two prominent Republicans began last month, when Christie criticized Paul's views on national security, lambasting libertarians for holding "esoteric debates" on foreign policy. Paul hit back at the governor during a fundraiser in Tennessee, saying Republicans like Christie are hurting the GOP's chances in national elections.
"They're precisely the same people who are unwilling to cut the spending, and their `Gimme, gimme, gimme – give me all my Sandy money now.'" Paul said.
Christie then accused Paul of hypocrisy regarding government spending, prompting Paul to call the governor the "king of bacon."
As tensions grew, Paul extended an olive branch and invited Christie to join him for a beer to "kiss and make up." However, Christie brushed off the invitation.
"I don't really have time for that the moment," he said.
Before You Go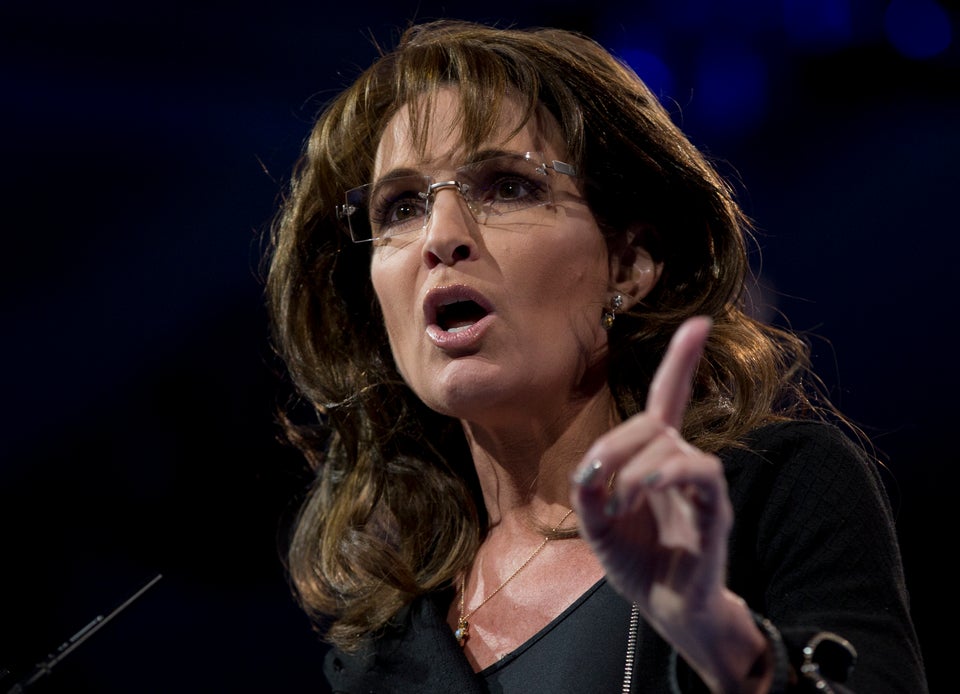 Top Palinisms
Popular in the Community