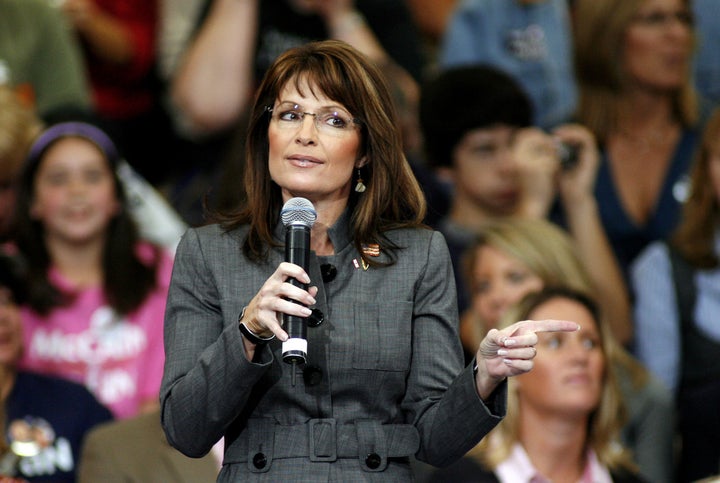 Sarah Palin has declined an invitation to deliver the keynote address at this year's Conservative Political Action Conference, ABC News reports.
Last year, the former Alaska governor turned down an opportunity to speak at the event, reportedly over concerns of being affiliated with CPAC organizer David Keene. In 2008 and 2009, Palin pulled out of plans to address the conservative gathering.
"We're disappointed that she wasn't able to make it this year," said Keene through a spokesman on Thursday, ABC News reports. He added that Palin had "expressed interest" in attending the event.
As for any history of friction that exists between Palin and Keene, Politico reported last year:
Keene has criticized Palin in the conservative press, telling Newsmax in July that she was "whining" about her press coverage and was not yet ready for primetime.

"Conservatives like her, but you've got to have more than that," Keene told the outlet. "You've got to be more than a rock star. If in fact she's interested in the presidency, she has got to establish herself as someone you can envision in the Oval Office. And it's become more difficult to envision than it was at the time of the election."
Palin isn't the only big conservative name who will not be present at this year's conference, which is being held in Washington, DC February 10-12.
According to the CPAC website, confirmed speakers for this year's conference include: Rep. Michele Bachmann (R-Minn.), Mississippi Gov. Haley Barbour, Sen. Rand Paul (R-Ky.), Mitt Romney, Rick Santorum, Sen. John Thune (R-S.D.) and more.
UPDATE (4:25: p.m.): In a statement e-mailed to the Fix at the Washington Post, Palin explained why she declined an opportunity to speak at CPAC this year.
"February is our busiest winter month and with all the prior obligations and outside travel already scheduled for the month I had to forgo some of the opportunities in the Lower 48," she wrote.
REAL LIFE. REAL NEWS. REAL VOICES.
Help us tell more of the stories that matter from voices that too often remain unheard.