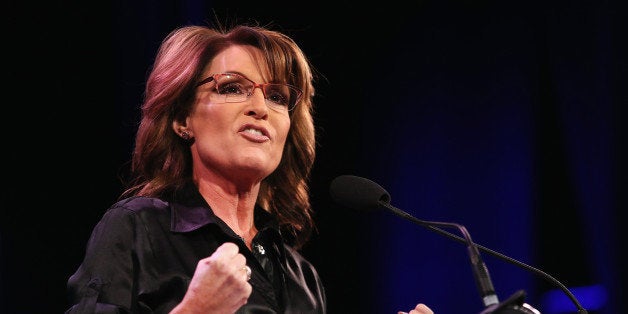 Former Alaska Gov. Sarah Palin (R) used her speech at the Conservative Political Action Conference on Thursday to focus on veterans' issues, a sharp departure from the more relentless Obama bashing she has delivered at CPACs past.
Palin spoke about the numerous challenges that many veterans face once they return home from war, including post-traumatic stress disorder, unemployment, divorce and suicide.
"As we gather here, we're safe, we're secure, we're having fun, four days together at a conference. In those four days, 92 of our veterans will have taken their lives," she told her audience in National Harbor, Maryland.
"America hands over her sons and her daughters with the promise that they're going to be taken care of," Palin said. "We can't wait for D.C. to fix their bureaucratic blunders. This bureaucracy is killing our vets. They wait for months, they wait for years to get treatment at the VA, and they're losing hope."
"Just because one guy at the top resigned, well, the problems didn't resign," Palin said, referring to former Veterans Affairs Secretary Eric Shinseki, who resigned last spring after reports about waiting times and falsified records emerged.
Palin didn't just criticize; she offered her own policy suggestions for improving veterans' lives. She suggested, for instance, that Congress should pass legislation to secure veterans' benefits permanently. She also said that the government should provide vouchers to veterans to pay for health care outside the VA system.
Her latest remarks were certainly clearer than a confusing speech she gave last month at the Iowa Freedom Summit, which was criticized by conservatives and cheekily applauded by Democrats. The focus of her Tuesday speech was also a contrast to her previous two CPAC speeches in which she focused more on lobbing zingers at President Barack Obama.
Still, Palin offered a few one-liners on Thursday. She criticized Obama's foreign policy, called for a more muscular approach to fighting the Islamic State and took issue with recent comments by State Department spokeswoman Marie Harf that the United States could not beat those militants simply by killing them.
"Oh, the naive Obama State Department. They say we can't kill our way out of war. Really? Tell that to the Nazis. Oh wait, you can't. They're dead. We killed 'em," Palin said.
Before You Go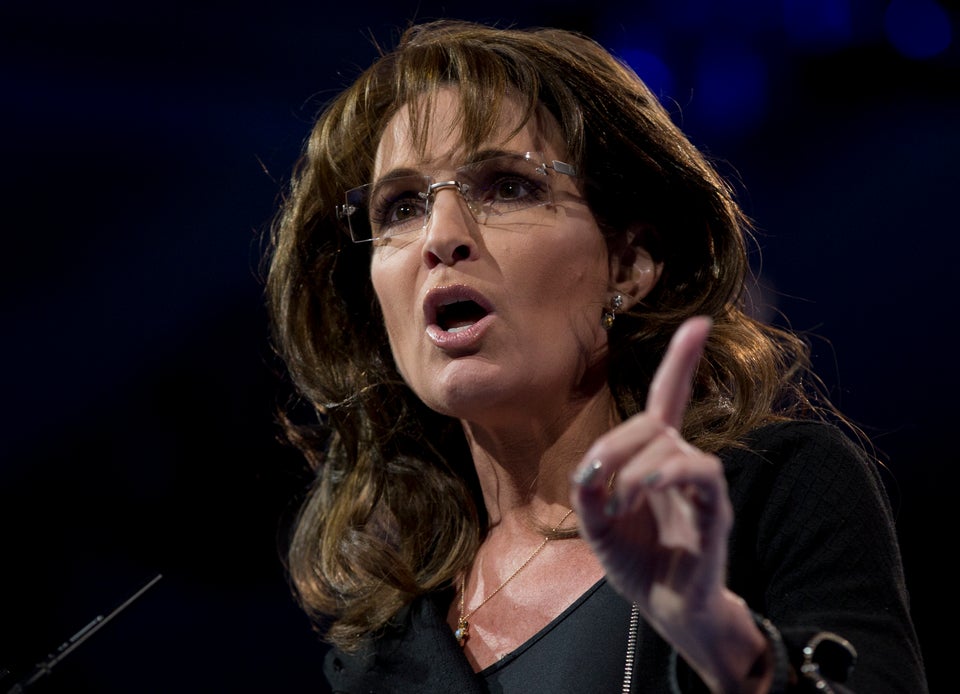 Top Palinisms
Popular in the Community