Former Alaska Gov. Sarah Palin (R) praised business mogul Donald Trump for jumping into the 2016 GOP presidential primary.
In her praise of Trump, Palin provided a subtle diss at 2016 hopeful Hillary Clinton, widely seen as a frontrunner for the 2016 Democratic nomination.
"Trump joins a competitive field of GOP candidates that will duke it out in the arena of ideas and track records, a field representing diverse achievements," Palin said. "This, in contrast with the pro-big government party's practice of merely anointing a chosen one, thus robbing voters of healthy debate."
Palin has praised Trump before, saying the two both share "love for this country, [and] a desire to see our economy put back on the right track" in 2011. That same year, Trump told Fox News Palin would "love" for him to run for president.
Read Palin's entire Facebook post below:
Before You Go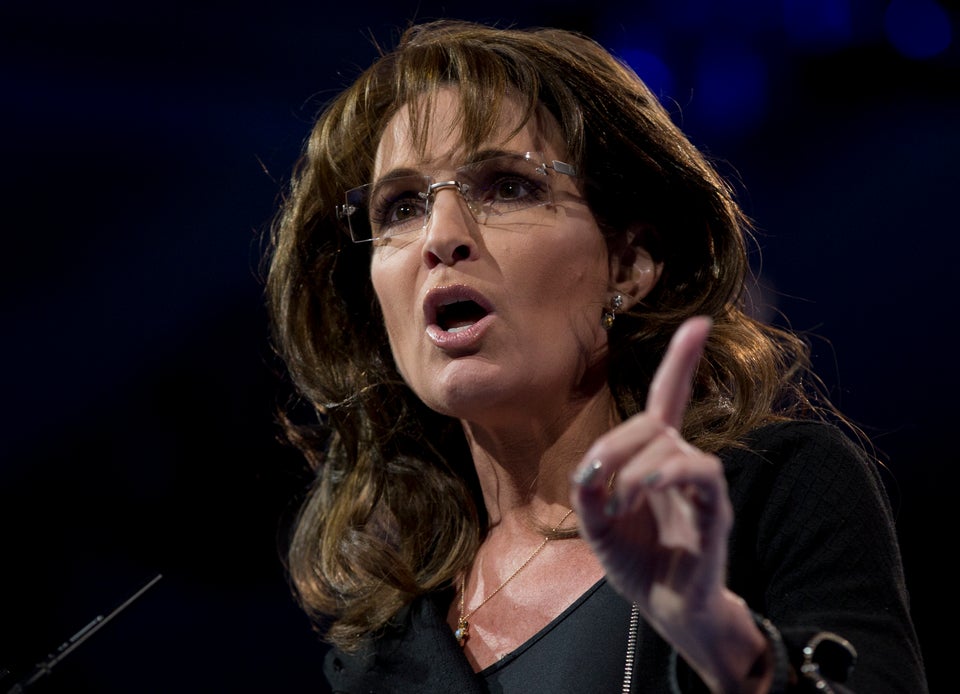 Top Palinisms
Popular in the Community