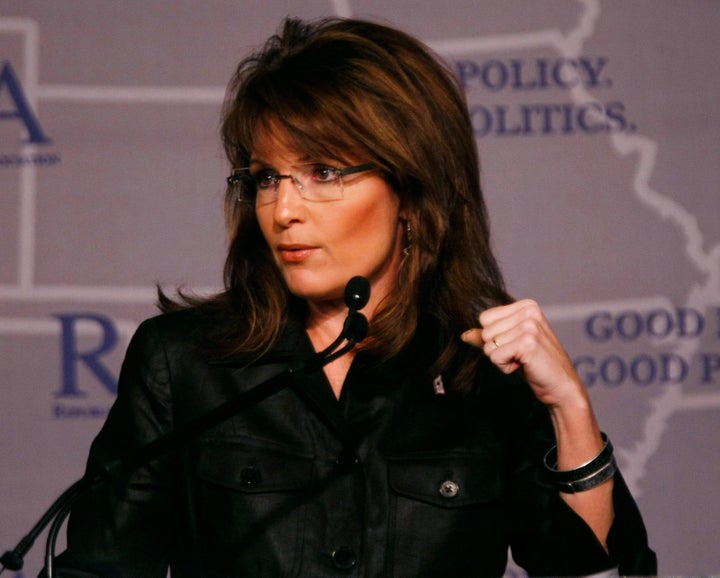 Sarah Palin's camp is pushing back against recent reports that the former vice-presidential candidate dropped her "don't retreat, reload" slogan during her keynote speech at a gun-rights convention in Reno, Nev. over the weekend.
"The governor actually did use the phrase 'Don't retreat, reload,'" Palin aide Rebecca Mansour told Politico in an email. "She also said, 'Don't retreat, stand tall.'"
According to some reports, which the Washington Post writes stemmed from reporters listening at the door of the closed-press event, Palin used the phrase "don't retreat, stand tall." Some saw it as a sign that she was toning down her gun-themed rhetoric following criticism in the wake of the tragic shooting in Tucson that took the lives of six and wounded 12 others, including Rep. Gabrielle Giffords (D-Ariz.).
Popular in the Community