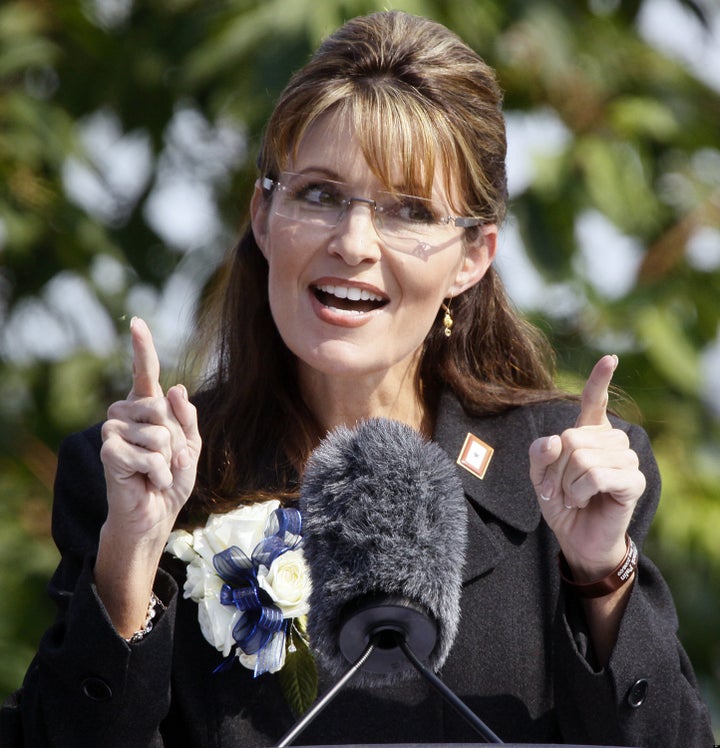 Former Governor of Alaska and Vice-Presidential nominee Sarah Palin has endorsed American Constitution Party (ACP) candidate Tom Tancredo for Governor of Colorado, and has recorded a robocall on his behalf.
"Tom is the right man for the job, and he'll fight for lower taxes, he'll stop growing government, and start growing the economy," Palin says in the robocall. "And we know he'll continue to work to end illegal immigration."
The Tancredo campaign trumpeted the endorsement in a press release Monday afternoon, despite the candidate having openly expressed reservations about Palin in the past.
Speaking at a Tea Party conference in February, Tancredo told a crowd, "I really don't have this feeling about [Palin] as being presidential. I don't know what it is exactly. I don't know if the issues really are that difficult for her or not."
Palin boasts tremendous sway among conservative voters, but her endorsement has been called "toxic" due to her low approval ratings among the broader electorate.
Nonetheless, the endorsement could help Tancredo capture the support of even more registered Republican voters. A poll conducted over the weekend by Public Policy Polling showed Tancredo winning 71% of registered Republican voters. By contrast, his Democratic opponent, John Hickenlooper is expected to receive the vote of roughly 87% of registered Democrats.
Republican Dan Maes is receiving 15% of the Republican vote, and 8% of all voters, according to the poll. As PPP's Tom Jensen points out, "unless Tancredo can push up closer to 85% of the Republican vote he's not going to be able to pull it out."
In a statement to the AP, Maes dismissed the endorsement and accused Palin of becoming a part of the establishment.
Popular in the Community