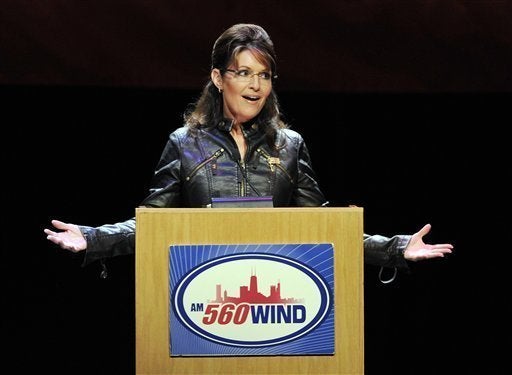 "An Evening of Hope with Sarah Palin," an event featuring the former Alaska Governor, was supposed to be a minor blockbuster in Jacksonville, Florida, next week, but not everything has gone as planned.
Slow ticket sales have forced event organizers to move the function from the 2,936-seat Moran Theatre to the significantly smaller 609-seat Terry Theatre.
"We would rather have a packed theater than a theater that's not so packed," Mark Nelson, coordinator of the event and director of Heroic Media, the faith-based, anti-abortion non-profit that provides advice to women facing unexpected pregnancies, told the Florida Times Union.
"We didn't have much time to promote the event and we are new to the Florida market," Kimberly Speirs, a Heroic Media spokeswoman explained to CNN.
For them, it appeared more about Palin's ability to carry a message that fit with their organization's mission.
"Sarah's faith and commitment to protecting life at every stage is evident in her words and actions," Nelson said earlier of the former vice presidential candidate.
The event is scheduled to start at 6 p.m. Thursday, Aug. 26, with an opening performance from Sharon Wilbur, a contemporary Christian singer and American Idol finalist.
REAL LIFE. REAL NEWS. REAL VOICES.
Help us tell more of the stories that matter from voices that too often remain unheard.