It's a fight over "fight like a girl."
Warren used it several times while promoting her book, "This Fight Is Our Fight," including in a tweet that featured an image taken with the "Fearless Girl" statue on Wall Street:
Breitbart News claimed Palin first used the term in 2011 and reported she wasn't happy about Warren's use of the phrase.
The 2008 Republican vice presidential candidate was quoted as saying:
"I don't know. Coming from liberals who urge women to claim victimization, 'Fight like a girl' just doesn't sound the same as when legit fighters for equality say it, mean it, live it, and will never give it up."
Needless to say, the phrase long predates 2011.
Warren said she was inspired by its use during the Women's March in Boston last January.
"I saw this little girl, and she was riding on her daddy's shoulders, and she's holding up this sign, and the sign said, 'I fight like a girl,'" Warren told NPR. "And I thought, 'Me too, sweetie!' You know, she's in the fight. And this is where our army's gonna come from."
Before You Go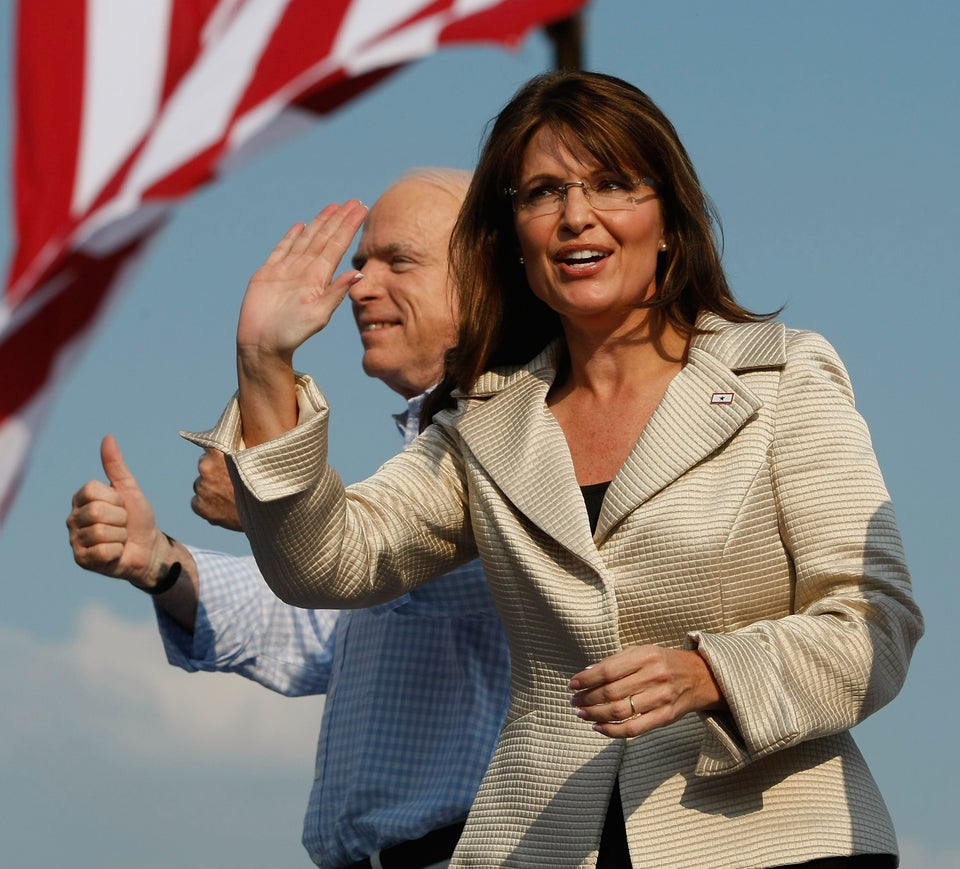 Sarah Palin's Style Evolution
Popular in the Community