Former Alaska Gov. Sarah Palin (R) and her husband Todd recently had a chance to try out Google Glass, a form of wearable technology, but passed up on the opportunity.
Nilay Patel of The Verge wore Google Glass to watch the Indy 500 race on May 26. When he bumped into the Palins, who attended the race as guests of 1963 Indy 500 winner Parnelli Jones, he offered to let the couple try on the headgear.
At one point during the evening Sarah Palin arrived at the hotel and made a smooth, practiced pass through the bar shaking hands and taking photos with a long line of admirers. I stood next to her for several minutes but she wouldn't take a photo with me or wear Glass. "What's in it for us?" asked her husband Todd, staring squarely at the camera and screen floating just above my hazy, bourbon-enhanced eyes. "We don't know what company you're with."

When I told him I wasn't after an endorsement but was rather a journalist interested in her opinion of Glass, he icily asked me to leave.
Palin may have shied away from Google Glass, but at least one other prominent Republican jumped at the chance to try the headgear out recently.
Before You Go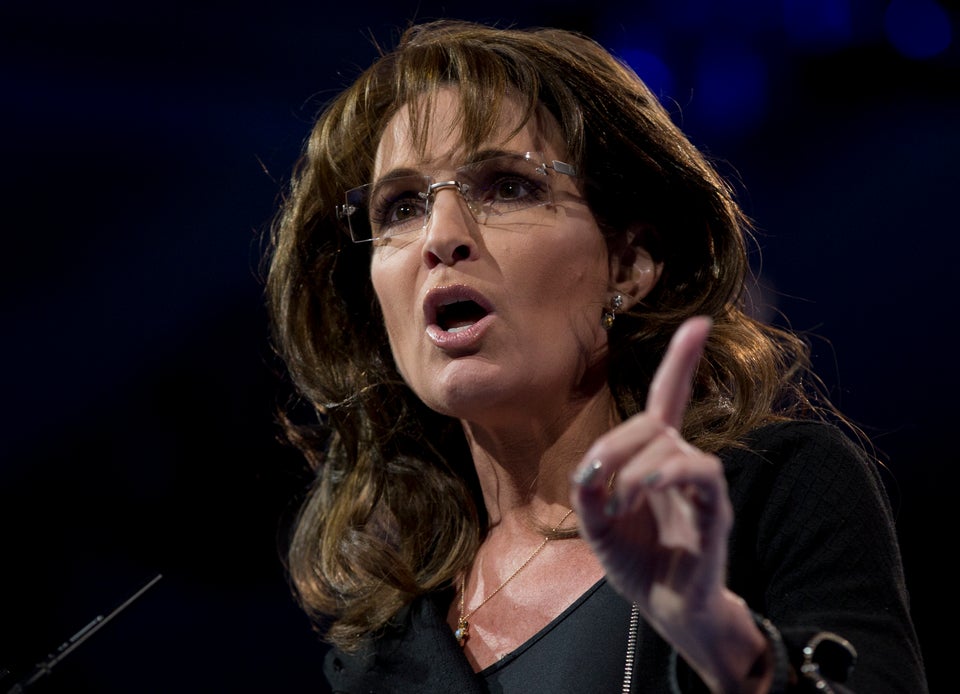 Top Palinisms
Popular in the Community