Former Alaska Gov. Sarah Palin (R) has helped raise so much money for a pro-Hillary Clinton super PAC that she qualifies to co-chair the group's national finance council.
The group, Ready For Hillary, used comments about Clinton that Palin made over the weekend in Iowa to raise more than $25,000.
"It's going to take more than a village to beat Hillary," Palin said on Saturday. "I'm ready for Hillary. Are you coming?"
Ready For Hillary immediately seized on the comments and emailed supporters, asking them to donate. On Tuesday evening, the group emailed supporters again, announcing that the super PAC had raised more than $25,000 as a result of Palin's comments -- enough to qualify the former GOP candidate for vice president to be a co-chair of Ready for Hillary.
Ready For Hillary said in Tuesday's email that it would wait for Palin to call before officially adding her name to the list of co-chairs.
After Palin's speech on Saturday, the Democratic National Committee issued a two-word statement: "Thank you."

Before You Go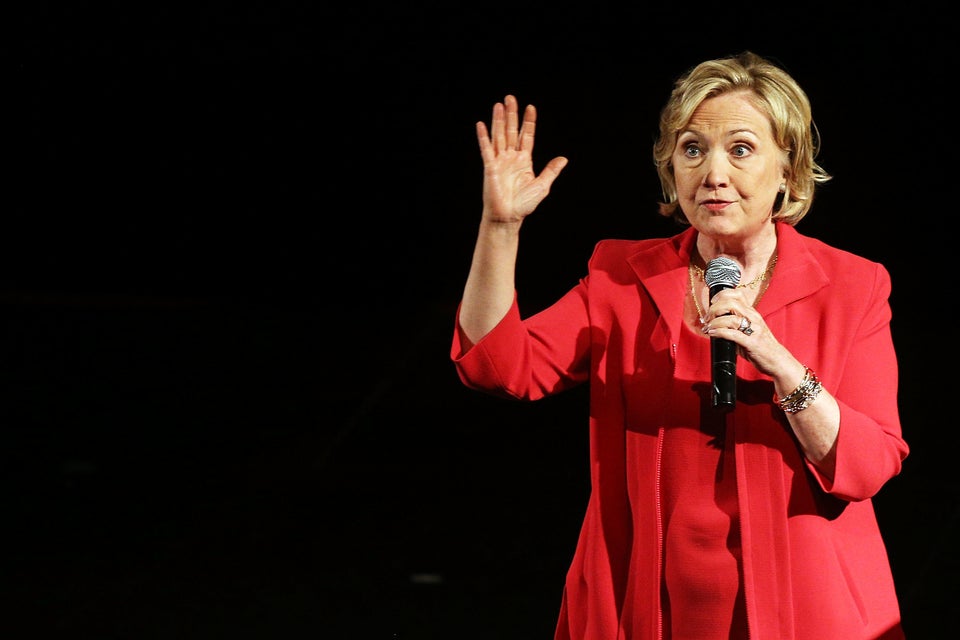 Potential 2016 Presidential Contenders
Popular in the Community