In response to recently leaked images of hundreds of undocumented, unaccompanied minors warehoused in crowded federal cells, former Alaska Gov. Sarah Palin (R) threatened to "renounce" her "Republican ties" over the GOP's failure to prevent the growing humanitarian crisis.
"Finally, they have won me over. I actually agree with the liberals' war whoop," Palin posted to her Facebook on Friday. "I, too, demand that this issue of young illegal aliens flooding across our border into horrendous conditions be taken care of. Now!"
Since Oct. 1, roughly 48,000 unaccompanied children have been captured crossing the border, a 92 percent increase from the same period last year. Overwhelmed by the number of young immigrants flooding the system, the U.S. Department of Homeland Security started flying undocumented immigrants to a warehouse in Nogales, Ariz. from the Rio Grande Valley in Texas in May.
"As a Christian I find it unforgivable to ignore this issue of overrunning border security into these conditions in southern states, and this one issue is just about driving me to renounce my Republican ties because, see, even leaders on the RIGHT side of the aisle haven't exerted all Constitutional power to stop the madness," Palin wrote, citing unsanitary holding conditions and potential sexual exploitation as evidence of child abuse.
As of last week, the holding facility was housing 700 children and that figure was expected to double to around 1,400, bumping up against warehouse capacity. While a large number of these children were attempting to reunite with parents already in the U.S. illegally, many were also seeking to escape widespread crime and poverty across Central America.
Although Palin called herself a "bleeding-heart compassionate woman and mother," she concluded that the "primary expenditure" that should be supplied to those suffering in this humanitarian crisis should be "jet fuel" back to their home countries.
Before You Go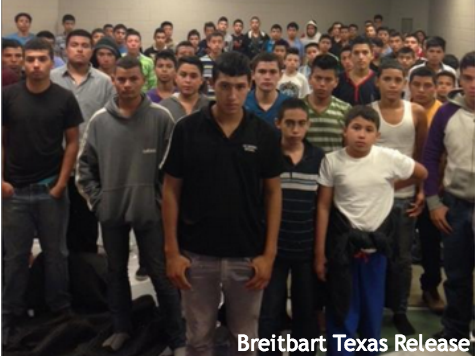 Overwhelmed Border Patrol
Popular in the Community