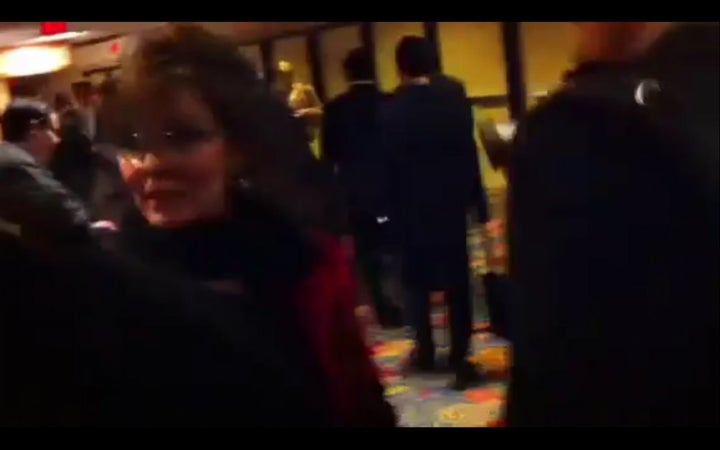 Decked out with Palin's famous glasses, hairdo and iconic, oft-imitated red suit, the impersonator reportedly stirred the CPAC ranks just moments before former Massachussetts Gov. Mitt Romney was slated to take the stage.
She resembled Palin but when she opened her mouth the attempt at an accent came off as more Chicago than Wasilla.

"I'm here for CPAC," said Patty Lyons, the name of the would-be Tina Fey, according to a young YAF activist who was escorting her. "Plus I heard they had some good mooseburgers."
REAL LIFE. REAL NEWS. REAL VOICES.
Help us tell more of the stories that matter from voices that too often remain unheard.