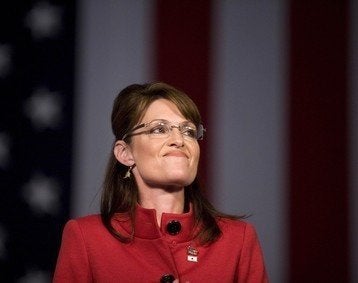 Sarah Palin has joined LinkedIn. And guess what? She's interested in "job inquiries."
The former Alaska governor has posted her resume on the professional social-networking web site LinkedIn. The service boasts over 45 million users who connect and refer colleagues. Instead of using the Facebook term "friends," LinkedIn users have "connections." Palin had over 500 connections as of Saturday evening.
The URL for Palin's LinkedIn profile uses "/governorpalin" despite the fact that Palin resigned from her job as Alaska's governor in July 2009.
The University of Idaho is the sole education entry on Palin's LinkedIn profile. She does not list the four other institutions she attended before earning her degree.
The former governor is no stranger to social networking. Before and after resigning, Palin posted lengthy messages on her Facebook page. Palin posted a message slamming President Barack Obama over the Afghan War just a couple weeks ago.

To some degree, Palin's strategy may be driven by necessity. The former governor has operated with a skeleton crew since leaving the governor's office, with a team consisting of only a handful of staffers employed by her political action committee located in Virginia.

Sarah Palin's popularity took a dive recently. Her memoir, "Going Rogue: An American Life" will be released November 17.
Popular in the Community