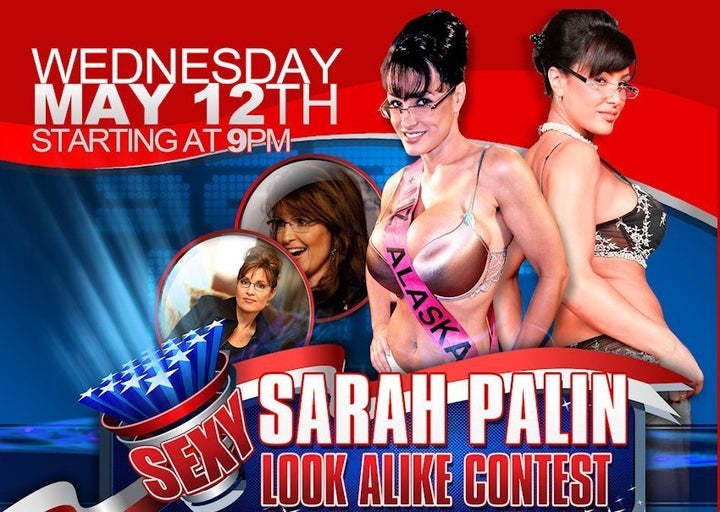 A Chicago strip club is celebrating Sarah Palin's visit to Illinois next month by hosting a Palin lookalike contest titled "Less Taxation, More Stimulation"--and a portion of the event's proceeds will be donated to the Tea Party movement.
On May 12, Palin will be in suburban Rosemont raising money for the state Republican party, and the Admiral Theatre Gentlemen's Club in Chicago wanted in on the action.
The "Sexy Sarah Palin Look-Alike Contest" will be held on May 12 at the Admiral, 3940 W. Lawrence Ave., and feature scantily clad Pain lookalikes. The ones who pull off naked Palin the best will win $5,000 in cash prizes.
The Admiral reached out to Palin herself asking if she wanted to be a "celebrity judge" for the contest, but they have yet to hear back from the former vice presidential candidate. In any case, the club reports that other "local celebrity judges" will be choosing the winner.
The Onion's AV Club reports that Admiral director Sam Cecola held the first Palin lookalike contest in Las Vegas back in 2008 just before the election, when one finalist "demonstrated her plan for world peace with a very presidential striptease."
Some proceeds from event will be donated to the Tea Party Movement. No word yet on whether this counts as family entertainment.

Related
Popular in the Community