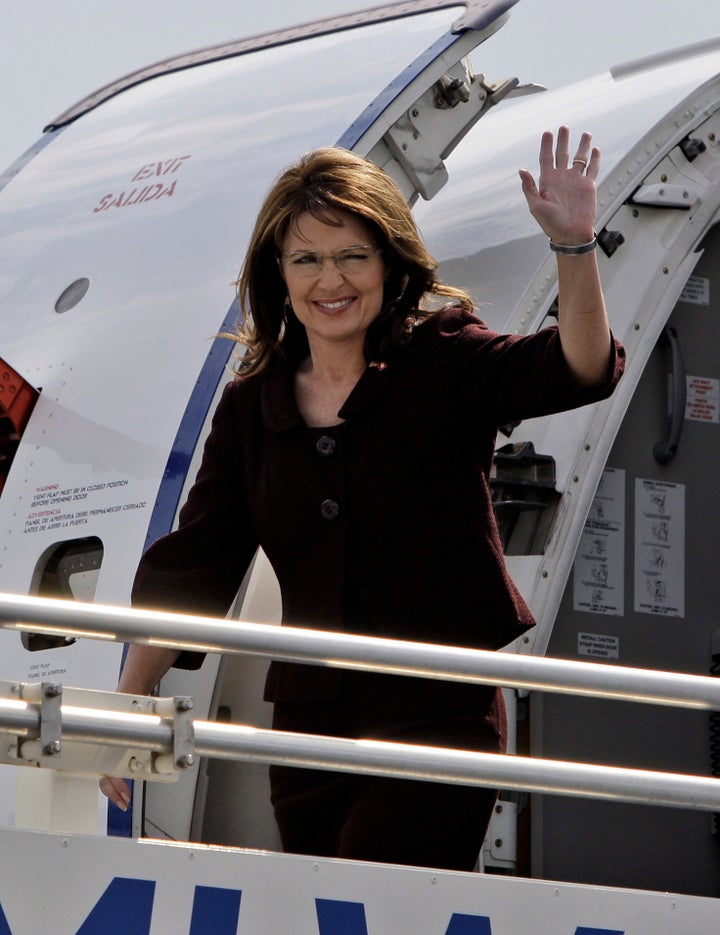 Sarah Palin is looking to make a trip to Europe next month,The Sunday Times reports.
"I am going to Sudan in July and hope to stop in England on the way," the former Alaska governor told the U.K.-based publication. "I am just hoping Mrs. Thatcher is well enough to see me as I so admire her."
Last year, multiple outlets reported on plans in the works for the pair of conservative women to meet.
"I have received an invitation for a visit to London, and part of that invitation included the offer of arranging a meeting between myself and one of my political heroines, the 'Iron Lady,' Margaret Thatcher," Palin wrote in a Facebook post at the time. "I would love to meet her and hope I'll be able to arrange the trip in the future."
However, it appears that as Palin looks to jump across the pond, her desire to meet with Thatcher may not be fulfilled.
It would appear that the reasons go deeper than Thatcher's frail health. Her allies believe that Palin is a frivolous figure who is unworthy of an audience with the Iron Lady...
One Thatcher ally told the outlet, "Lady Thatcher will not be seeing Sarah Palin. That would be belittling for Margaret. Sarah Palin is nuts."
Mrs Palin has never been to Europe, though a year ago she said she wanted to visit London – although it did not go unnoticed then that she has said nothing about wanting to meet Mr Cameron. Downing Street said yesterday that it could not discuss what arrangements would be made for a Palin visit.
UPDATE (June 14, 2011): Nile Gardiner at the Telegraph writes:
I have spoken to Lady Thatcher's Private Office regarding the story, and they confirm that the attack on Sarah Palin definitely did not come from her office, and in no way reflects her views. As a former aide to Margaret Thatcher myself, I can attest that this kind of thinking is entirely alien to her, and that such remarks would never be made by her office.
Correction: This post initially indicated that Palin was looking to make her first trip to Europe; however, the former governor has previously traveled to the continent.
Popular in the Community