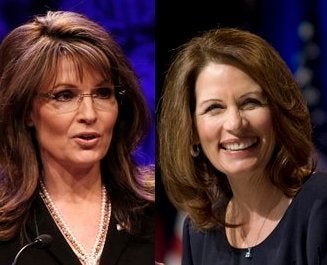 Sarah Palin will appear at a fundraiser for Rep. Michele Bachmann (R-Minn.) in April, Bachmann's re-election campaign announced on Thursday.
The event, to be held at the Minneapolis Hilton Hotel, will feature a dinner, reception and "photo opportunity," according to a statement from the campaign. The price of a ticket to the fundraiser has not been released.
Bachmann's campaign said that "plans are in the works for a rally" with Palin, but nothing firm has yet to be posted.
According to the Bachmann campaign, Minnesota Gov. Tim Pawlenty, former Minnesota Sen. Norm Coleman and several members of Congress are part of the host committee for the fundraiser.

Popular in the Community