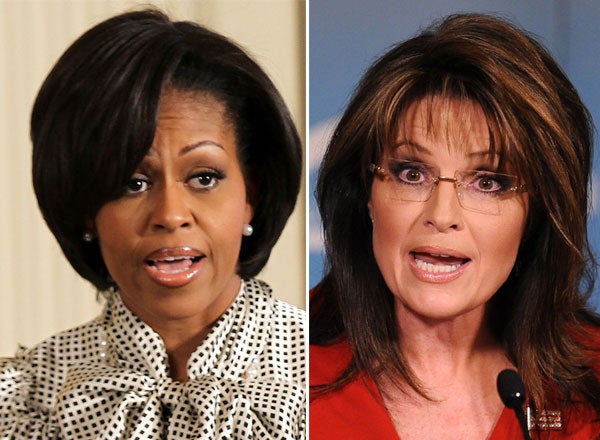 "No wonder Michelle Obama's telling everybody, 'you'd better breastfeed your baby.' Yeah, you'd better, because the price of milk is so high right now!" Palin told the crowd in a rare event in which she answered questions from the crowd.
Palin's comments build on ones made earlier this week by Rep. Michele Bachmann (R-Minn.), another potential 2012 presidential contender, who claimed the first lady's effort to provide federally subsidized breast pumps as part of her larger mission to reduce childhood obesity amounted to a "nanny state" overreach.
"For them, government is the answer to every problem," Bachmann said of Obama's plan. "To think that government has to go out and buy my breast pump for my babies? You wanna talk about the nanny state, I think you just got a new definition."
Palin has also jabbed First Lady Obama for her childhood health program in the past. Last year, she blasted the initiative for infringing on the nation's "God-given rights." She later mocked it on her TV show, defiantly saying she planned to feed her family s'mores to protest Obama.
Popular in the Community