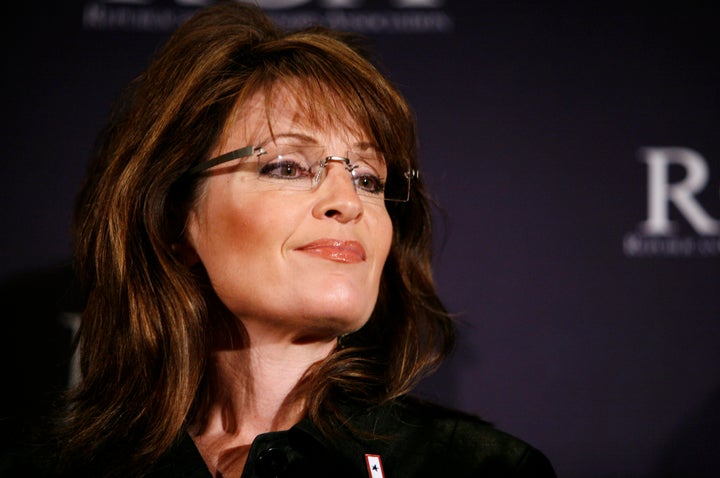 "The Undefeated is the ideal candidate for digital theatrical distribution," said Jonathan Dern, president of Cinedigm Entertainment Group, which is managing the release, in the press release. "Given Palin's ardent following throughout the country, digital cinema allows us to be extremely precise and efficient in our distribution strategy, bringing this much-anticipated film directly to interested theatre-goers."
After premiering in Iowa and then other key primary states this month, the film will be released in Dallas, Denver, Oklahoma City, Orlando, Atlanta, Orange County, Phoenix, Houston, Indianapolis, and Kansas City, among other cities on July 15.
Directed by Steve Bannon, a conservative filmmaker, it follows Palin's time as Alaska governor, the vice presidential run, and her current political life.
"Its tone is an excruciating combination of bombast and whining, it's so outlandishly partisan that it makes Richard Nixon look like Abraham Lincoln and its febrile rush of images -- not excluding earthquakes, car wrecks, volcanic eruption and attacking Rottweilers -- reminded me of the brainwash movie Alex is forced to sit through in 'A Clockwork Orange.' Except no one came along to refresh my pupils with eyedrops," wrote Kyle Smith, the New York Post's film critic.
Palin supporters are likely to have a different take, however.
"If you like Sarah Palin, the movie will make you like her even more," CBS News noted.
"Using never-before seen video, it shows Palin taking on the machine and winning, while racking up whopping 80 percent approval ratings in the state. And you will feel fresh outrage about how savagely she has been treated and mocked by Hollywood and the liberal elite."
"To hell to the establishment," says conservative activist Andrew Breitbart near the end of the movie. Then come pictures of Mitch McConnell, John Boehner, and Eric Cantor. Breitbart's beef with the GOP establishment: It didn't defend Palin from the attacks she received after the '08 campaign. "I see eunuchs," he added in the "CODA" of the nearly two-hour movie.
WATCH the trailer for the film:
Calling all HuffPost superfans!
Sign up for membership to become a founding member and help shape HuffPost's next chapter