Former governor of Alaska Sarah Palin popped up on -- of course -- Fox News last night to offer her two cents during coverage of the Iowa caucus. (You saw the surprising results, right?)
But last night, was that a ... Bumpit? And curls? Looks like Sarah went a little va-va-voom.
Her red suit and lapel pin, on the other hand, were pretty de rigueur.
Check out Sarah's hair below and watch the spot of her Fox News appearance. What do you think?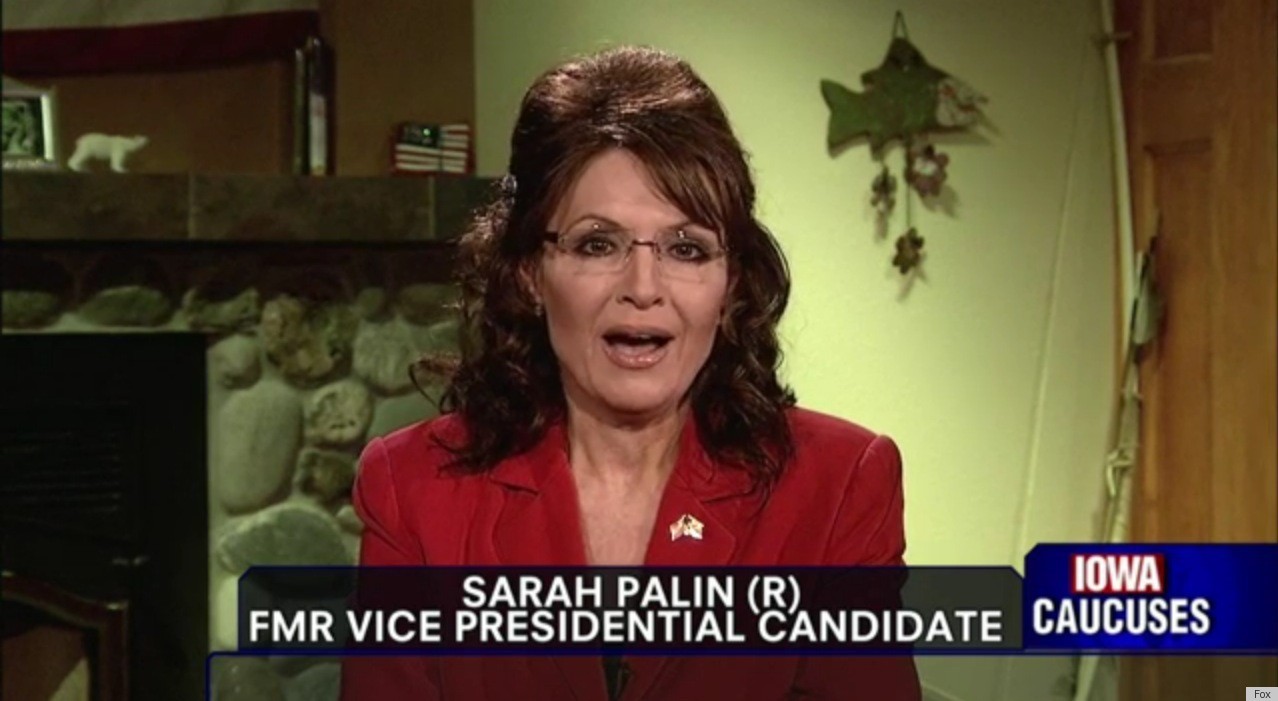 Related