Amid buzz that Sarah Palin may be the proud owner of a new 7,900-square foot home in Scottsdale, Arizona, local station Fox 10 is out with a report that appears to show the former vice presidential candidate and her husband Todd in the backyard of the property.
The unconfirmed reports that Palin may have bought the house were first reported online by The Arizona Republic. Neither Palin's political action committee nor her lawyer responded to inquiries, and the Arizona lawyer who handled the deal declined to comment.

If she did buy the home, it won't be the first for the Palins in Arizona. Daughter Bristol Palin bought a five-bedroom, 3,900-square-foot home in a community about 40 miles south of Phoenix in December.

The woman who lives across the dirt lane from the home told The Associated Press that she welcomes new neighbors - whoever they might be - but worries about possible disruptions to the neighborhood.
According to the Associated Press, the north Scottsdale property was purchased for nearly $1.7 million in cash earlier this month by an anonymous Delaware-registered limited liability company.
Below, photographs via the AP of the property that may be Palin's new home: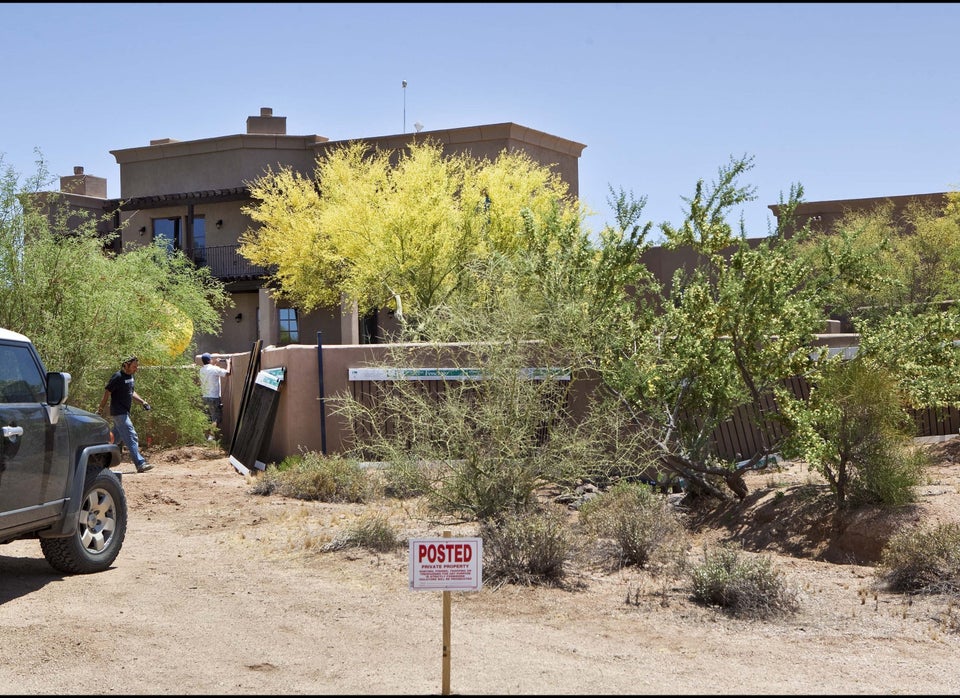 Sarah Palin's Scottsdale House?
Popular in the Community