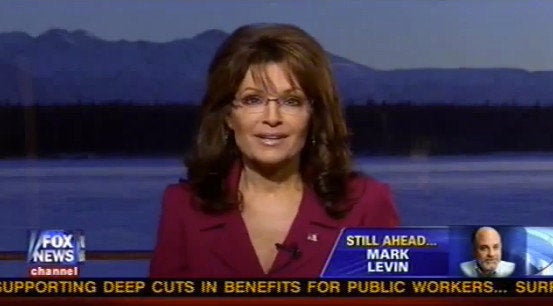 War and peace, the Supreme Court, the middle class vs. the 1%, the social safety net, the economy, tax policy, education, the environment, R&D investments... these are all critical matters that demand our attention, our considered judgment, and our votes in the election cycle.
Potentially frightening as these are in the wrong hands, the prospect of former Alaska Governor Sarah Palin as a possible Secretary of Energy in a Republican administration scares me the most.
The Department of Energy is responsible, among other things, for the country's nuclear weapons program, the Navy's nuclear reactor production and radioactive waste disposal.
Newt Gingrich has said that he would like Sarah Palin to be part of his administration, suggesting Secretary of Energy.
In 2008 nominee John McCain declared that Governor Palin "knew more about energy than probably anyone else in the United States of America."
Senator McCain (R-AZ) supports Mitt Romney for president, so one might presume that McCain will be suggesting Palin to Romney for the same post.
Romney, Santorum and Paul should be asked whether they would consider Governor Palin for such a post. A "yes" even to a question as benign as"consider?" is enough not only to doubt their judgment, their seriousness and concern about the safety and security of the country, but more than enough to be frightened for our future.
Where is "Brownie" now that we need him?

Popular in the Community