Former Alaska Gov. Sarah Palin (R) was not happy Monday when her interview with NBC's "Today" anchors Matt Lauer and Savannah Guthrie veered away from the topic of the Iowa caucuses and toward her son's recent arrest.
"You guys brought me here to talk about Iowa politics and the caucus tonight, not to talk about my kids!" said Palin, the 2008 Republican vice presidential nominee, in her first interview since endorsing Donald Trump, the current Republican presidential front-runner.
"That was a promise!" Palin went on. "But, as things go in the world of media, you guys don't always keep your promises, evidently."
Palin's son Track, who was arrested Jan. 18 on weapons and domestic violence charges, is a veteran of the Iraq War. Palin suggested shortly after the arrest that President Barack Obama may be to blame because he does not offer veterans the respect they deserve.
After growing flustered at the nature of the interview questions, Palin clarified on Monday that she holds Obama responsible for the "level of disrespect for the United States military that is made manifest in cutting budgets and... not letting our military doing the job that they're trained to do."
Specifically, she said, she wants to see the military "utterly destroy ISIS."
"What did I say that was offensive?" she said when asked if she regretted the backlash her comments have caused among veterans. "I don't regret any comment that I made, because I didn't lay PTSD at the foot of the president."
"My son, like so many others, they come back a bit different. They come back hardened, they come back wondering if there's that respect for what it is their fellow soldiers and airmen and every other member of the military have so sacrificially given to this country," Palin said, adding that she can "relate with other families who can feel these ramifications of PTSD and some of the woundedness our soldiers do return with."

Palin went on to criticize the Obama administration's treatment of veterans, implying that the president had something to do with her son's situation.

"It starts from the top, the question though, that comes from our own president, where they have to look at him and wonder, 'Do you know what we have to go through?'"
Palin is in Iowa campaigning for Trump, whom she endorsed in January despite having previously supported Sen. Ted Cruz (R-Texas).
This story has been updated with additional context about Palin's comments immediately following her son's arrest.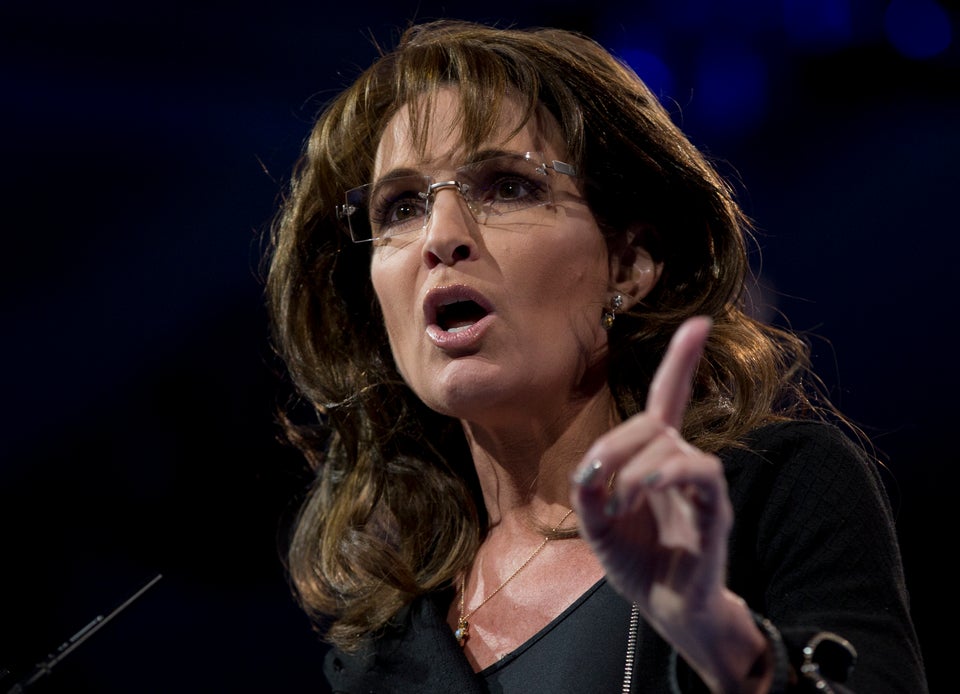 Top Palinisms
Popular in the Community