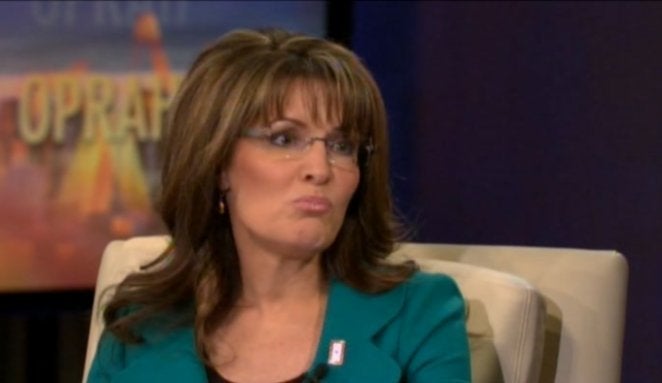 Sarah Palin appeared on Oprah Monday as the father of her grandson prepared to wear just a hockey stick for Playgirl magazine. She is saddened by Levi Johnston's 'porn' turn but wants to focus on the "beautiful baby boy" he impregnated Bristol with.
"I don't know if we call him Levi, I hear that he goes by the name Ricky Hollywood now," she said. "so if that's the case we don't want to mess up the gig he's got going now. Aspiring porn. It's a bit heartbreaking. I call it porn."
Palin refused to address Levi's claims that Bristol raised Piper, that she and her husband don't get along and that her lifestyle is less rugged than she leads us to believe. Because Bristol and Levi never lived together, she said, these are all lies.
"That's Levi's gig right now and I really don't want to comment on it because he's on a road that's not a healthy place to be," she said.
Popular in the Community