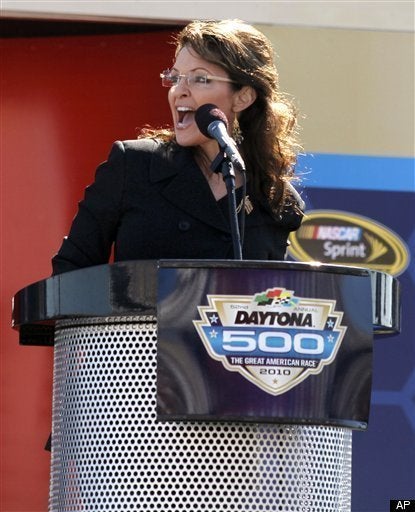 At a speech before Republican Party activists in Arkansas yesterday, Sarah Palin took a jab at Twitter.
According to CBS News, the former Alaska governor was asked what she considered to be the biggest threat to America today, prompting several in the crowd to call out, 'Obama!'
The audience laughed, and Palin spoke up.
'See, they said that, I didn't,' she said, reports CBS. 'Just you watch now, too, because somebody will be here with their little Twittering thing, and it's going to be on the Internet any minute now.'
Palin's didn't elaborate on why she takes issue with the 'little Twittering thing,' but the knock came as something of a surprise since the ex-governor is an avid social media user herself.
In addition to regularly posting blogs and commentary to Facebook, Palin is a habitual Twitter user--she tweets from @SaraPalinUSA--who is notorious for maxing out the 140 character limit with posts such as the following:
Earth saw clmate chnge4 ions;will cont 2 c chnges.R duty2responsbly devlop resorces4humankind/not pollute&destroy;but cant alter naturl chng
We wonder: will Palin take to Buzz?
Calling all HuffPost superfans!
Sign up for membership to become a founding member and help shape HuffPost's next chapter