Sarah Palin would have a narrow edge in the GOP primary to challenge Sen. Mark Begich (D-Alaska) in 2014, according to a poll whose sponsors hope to draft her for the race.
Palin would take 32 percent of the primary vote, followed closely by Alaska Lt. Gov. Mead Treadwell at 30 percent, according to the Republican firm Harper Polling. Joe Miller, the Tea Party-backed Republican nominee in 2010, would take 24 percent.
The survey was conducted for the Tea Party Leadership Fund, which hopes to see Palin declare her candidacy in the Senate race. In April, the group sent supporters an email with the subject, "Do the words 'Senator Sarah Palin' excite you?"
The draft effort is unofficial, however, and Palin hasn't publicly expressed interest in running. Tim Crawford, the treasurer of her political action committee, told U.S. News in a statement that the PAC had nothing to do with the email.
Treadwell and Miller, both of whom have formed exploratory committees, are far more likely candidates. Without Palin in the mix, Treadwell would lead Miller by 19 points, 45 percent to 26 percent.
The winner will face Begich, who narrowly defeated longtime incumbent and former Sen. Ted Stevens in 2008. A February poll by the Democratic firm PPP found Begich leading Miller by 28 points, Palin by 16 points and Treadwell by 8 points.
The Harper poll used automated phone calls to survey 379 Alaska Republicans on May 6 and 7.
Before You Go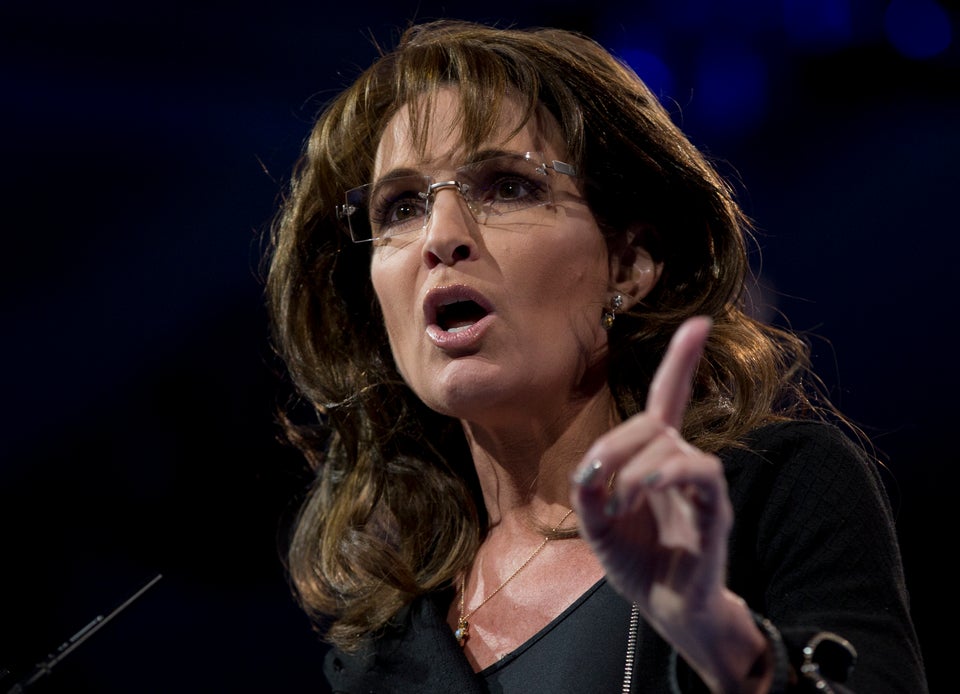 Top Palinisms
Popular in the Community