A forthcoming cover piece from The American Spectator will tell the story of how Sarah Palin, the former Alaska governor and one-time vice presidential nominee, "has racked up an impressive record electing conservatives." She'd better! According to the Daily Beast's John Avlon, her political action committee, SarahPAC, gave a mere "$298,500 to candidates," while a cool $4.8 million was spent engaging the services of political consultants. You remember her position on consultants, right? They were part of a parade of horribles she criticized during her CPAC speech, in which she called out "the big consultants, the big money men, and the big bad media," for their crimes against humanity.
As the American Spectator's piece has yet to be published, one can't take a look at how the magazine covers the story. What we can take a look at is how the magazine got covered, and in this case, they've apparently decided to "go blue." Via FishbowlDC: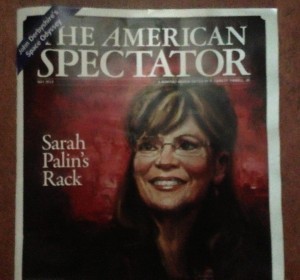 This wouldn't be the first time that a publication has cashed in on Palin's sex appeal. The former V.P. hopeful famously accused Newsweek of sexism when they showed a picture of her (that she posed for) in running gear.
Some context, though! While Palin did pose for that picture, she did so for Runner's World, not Newsweek. But speaking of! Newsweek ended its long run as a print media mainstay with a series of weird covers that reliably earned it more scorn than readers. I'm no prude. I like a good risque joke and the one that the Spectator references -- Palin's "Todd's got the rifle, I've got the rack" quip at CPAC -- earned her laughs and thus did its job. I hope that the American Spectator's decision to go full "trollgaze" here works out better for them than it did for Newsweek.
Before You Go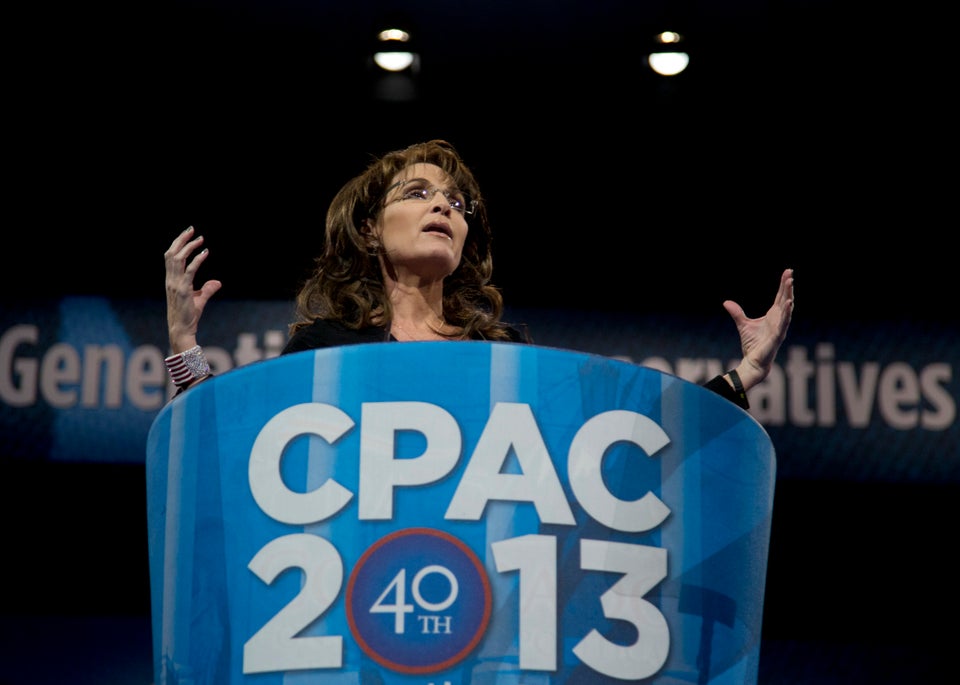 CPAC 2013 Memorable Moments
Popular in the Community