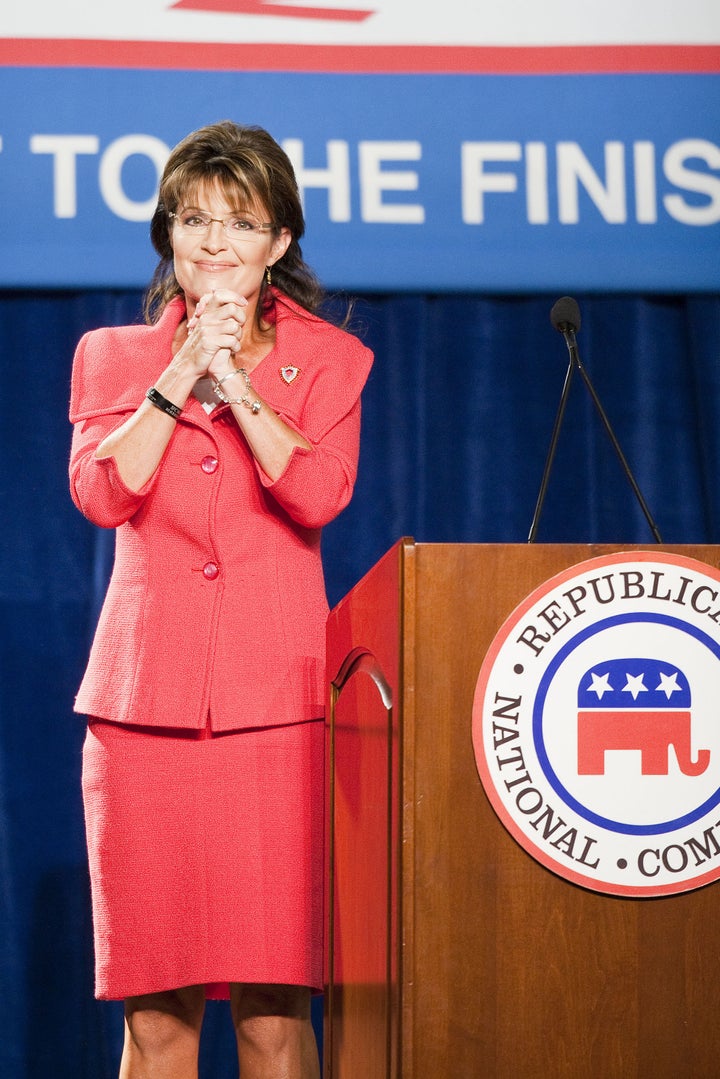 Sarah Palin has detailed her reading list... and it's not just newspapers.
In an interview with Barbara Walters of ABC News set to air Thursday as part of a "10 Most Fascinating People of 2010" series, Palin responds to the question, first posed to her by Katie Couric during the 2008 campaign, that she once appeared notoriously unable to answer.
"I read anything and everything that I can get my hands on as I have since I was a little girl," Palin told Walters, before providing some specifics. "I'm reading the best book right now -- Dean Karnazes's book about being an ultra-marathoner. I read a lot of C.S. Lewis when I want some divine inspiration...I read Newsmax and the Wall Street Journal. I read all of our local papers of course in Alaska because that's where my heart is."
Sarah Palin also expressed a certain degree of bitterness over the original Couric interview -- which she has since called "a waste of time" -- and the lasting effect that it has had on the belief held by some that she is ignorant or uninformed.
"Because of that one episode, that one episode, that would turn an issue into what it has become over the last two years. I think that's ridiculous," Palin told Walters. "That's one of those things, where that issue...that I don't read, or that I'm not informed, it's one of those questions where I like to turn that around and ask the reporters, 'Why would it be that there is that perception that I don't read?'"
In 2008, when Couric asked her to name a few sources that she read consistently, Palin responded, "I've read most of them, again with a great appreciation for the press, for the media."
Pressed further, Palin continued, "Um, all of them, any of them that have been in front of me all these years."
After one final nudge, Palin said, "I have a vast variety of source where we get our news. Alaska isn't a foreign country, where it's kind of suggested, 'wow, how could you keep in touch with what the rest of Washington, D.C., may be thinking when you live up there in Alaska?' Believe me, Alaska is like a microcosm of America."
Now is not the first time, however, that Palin has discussed her reading habits since her infamous 2008 interview. In 2009, she told Sean Hannity what newspapers she reads.
Popular in the Community