Ahead of Sen. Thad Cochran's (R-Miss.) Tuesday evening runoff win, former Alaska Gov. Sarah Palin (R) accused his campaign of possible "shenanigans," such as reaching out to Democratic voters.
Fox News' Sean Hannity asked for Palin's opinion of how Cochran's campaign worked to prevail over state Sen. Chris McDaniel in the runoff.
"Well, you know, as for the primary, and perhaps if it's true, some shenanigans going on there, nothing should surprise you, but that's old-school politics where it's a bit of the status quo and that's got to go," Palin told Hannity on his show.
Palin, who backed McDaniel in the primary, characterized Cochran as a supporter of "bigger government."
"It's very rare in a Republican primary that the candidate who promises to bring home the bacon, promising bigger government, which is requiring higher taxes and more burdensome government actually pulls it off in the primary. That's a rare thing," Palin said. "So it's -- it will be surprising, and yet perhaps not, to find out what that crossover of Democrat voters, how that does impact the general."
"Well, if Republicans are gonna act like Democrats, then what's the use in getting all gung ho about getting Republicans in there?" Palin asked. "So yeah, if Republicans aren't going to stand strong on the planks in our platform, then it does no good to get all enthused about them anymore."
During his non-concession speech Tuesday night, McDaniel echoed the gist of Palin's comments, arguing that "the conservative movement took a backseat to liberal Democrats in the state of Mississippi" in the runoff.
"There is something a bit unusual about a Republican primary that's decided by liberal Democrats," he said. "So much for bold colors. So much for principle. I guess they can take some consolation that they did something tonight by once again compromising, by once again reaching against the aisle, by once again abandoning the conservative movement."
Palin has had a mixed record with her endorsed GOP candidates this election cycle. While Iowa state Sen. Joni Ernst, Midland University President Ben Sasse, Sen. Tim Scott (S.C.) and Texas Attorney General Greg Abbott have won their respective primaries, former Oklahoma state House Speaker T.W. Shannon, tea party activist Katrina Pierson, former Georgia Secretary of State Karen Handel and Florida state Sen. Lizbeth Benacquisto were defeated in theirs.
Before You Go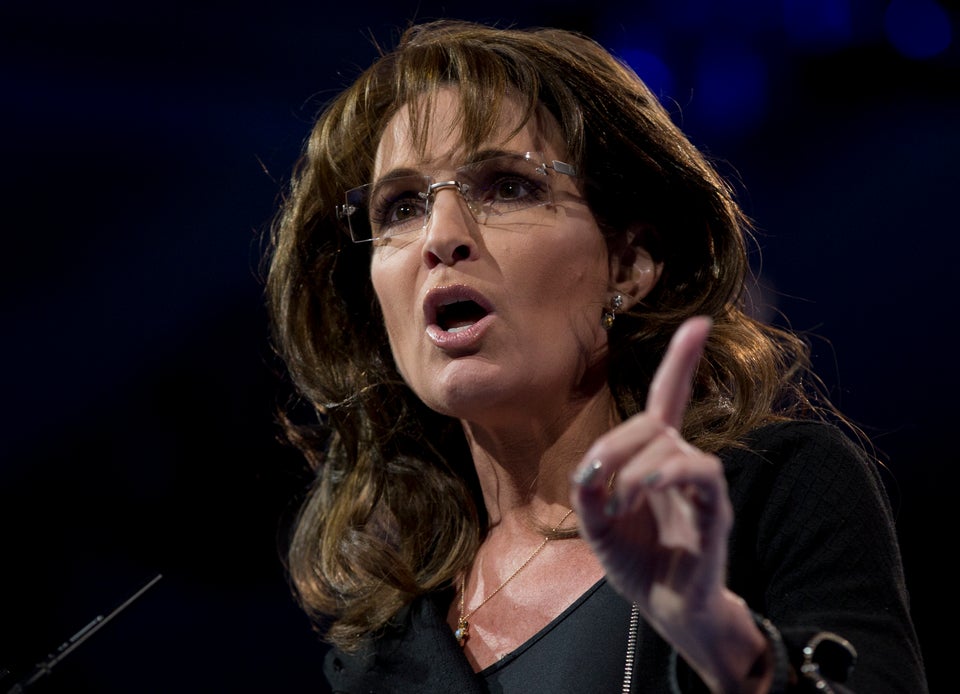 Top Palinisms
Popular in the Community