Appearing at a breakfast to promote her new Sportsman Channel reality TV show, "Amazing America With Sarah Palin," the former vice presidential candidate had a message for young women everywhere. Those who are obsessed with selfies: you've been warned.
"I want to see more young women holding a fish than holding their camera in front of a bathroom mirror doing a selfie," Palin said, according to E! Online.
Among the individuals making headlines in this area was President Barack Obama, who took a selfie with world leaders during a late December memorial service for Nelson Mandela. Leading the line of critics against the media's excessive scrutiny of that moment was Agence France-Presse photographer Roberto Schmidt, who snapped the picture of the president.
"I really think it's just sad," Schmidt told NPR in December. "I mean, what does that say about our society? Are those the things that we focus on? Sometimes we just get carried away by noise that people make and it just proves it's more and more noise."
Correction: A previous version of this post misquoted Schmidt as a critic against Obama's actions. The photographer was in fact disparaging the media's focus and attention on the president's actions.

Before You Go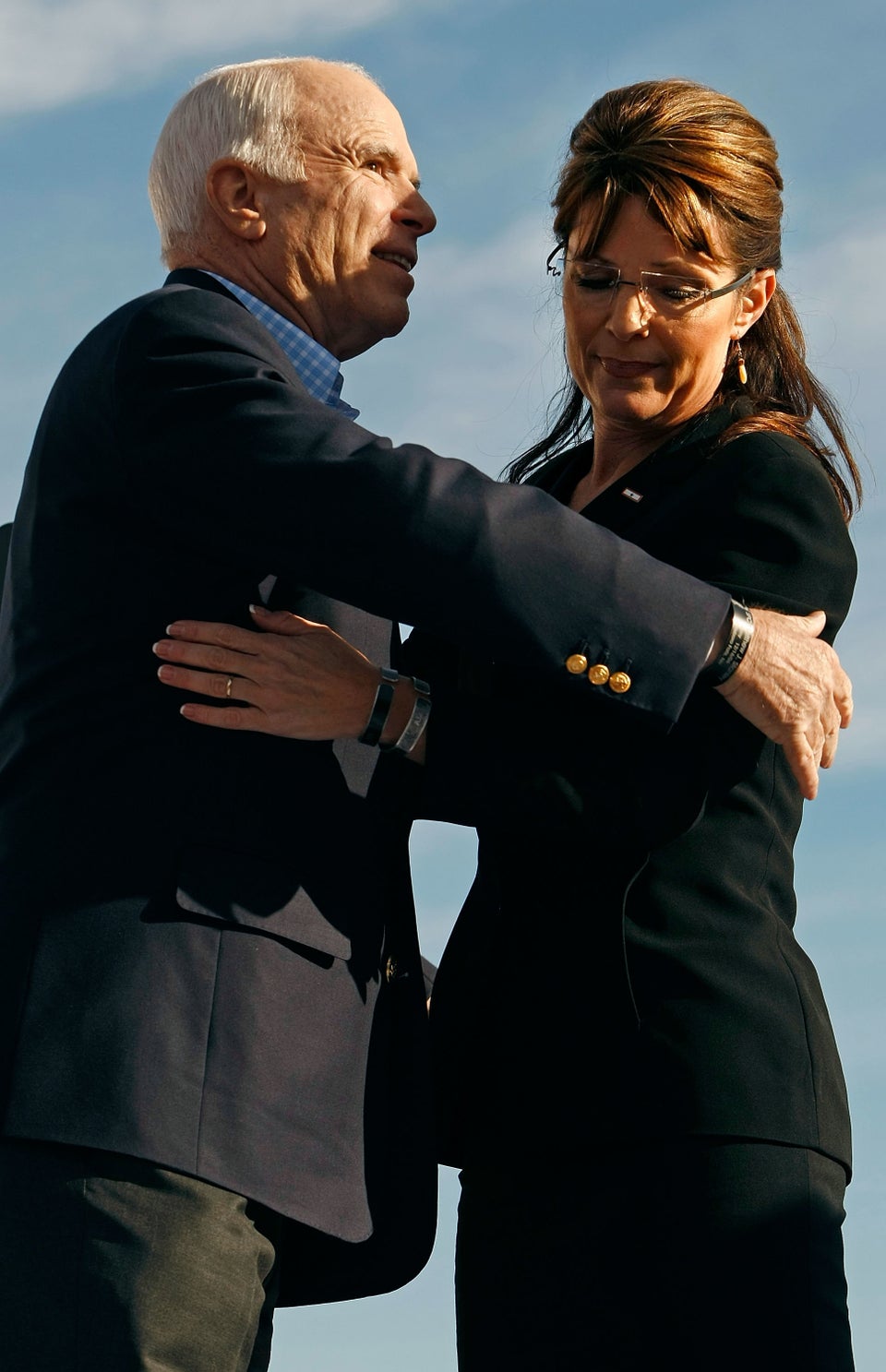 Sarah Palin Hugs It Out
Popular in the Community