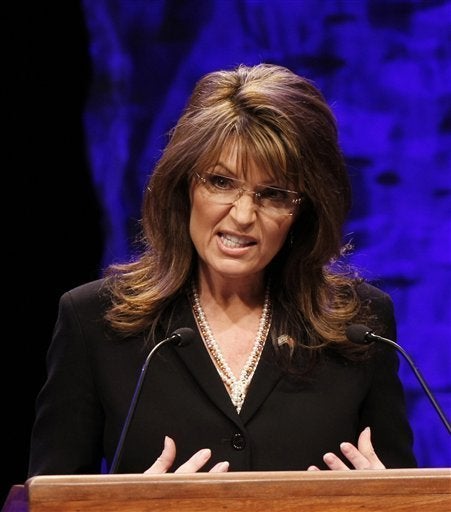 Former Alaska Gov. Sarah Palin has taken her attacks on the media below the belt with a new line of criticism bashing "impotent" and "limp" reporters.
Palin made the comments on Sean Hannity's radio program Wednesday, the same day that a very robust and unfriendly -- if not somewhat questionably sourced -- Vanity Fair profile was released online.
"I hear there's some pretty ugly stuff coming out right now," Palin said, not mentioning any report in particular, but explaining the "whack" coverage as a reaction to recent victories, perhaps referring to Joe Miller's Senate primary win in Alaska.
"Those who are impotent and limp and gutless and they go on their anonymous -- sources that are anonymous -- and impotent, limp and gutless reporters take anonymous sources and cite them as being factual references," Palin continued. "It just slays me because it's so absolutely clear what the state of yellow journalism is today that they would take these anonymous sources as fact."
With this kind of rhetoric, maybe Sarah Palin is looking to substitute her patented "lame stream media" for a more anatomical jab at the "weak stream media."
Watch Sarah Palin talk with Sean Hannity on his radio program:
Popular in the Community