Former Alaska Gov. Sarah Palin on Wednesday linked her son's domestic violence arrest to President Barack Obama's treatment of veterans.
Track Palin, a 26-year-old Iraq veteran, was arrested in Wasilla on Tuesday on domestic violence and weapons charges in an incident involving a woman, according to Gawker.
Palin decided to address what she called "the elephant in the room" during a campaign rally in Tulsa, Oklahoma, before she introduced Donald Trump, whom she endorsed Tuesday.
"My son, like so many others, they come back a bit different. They come back hardened, they come back wondering if there's that respect for what it is their fellow soldiers and airmen and every other member of the military have so sacrificially given to this country," Palin said, adding that she can "relate with other families who can feel these ramifications of PTSD and some of the woundedness our soldiers do return with."
Palin went on to criticize the Obama administration's treatment of veterans, implying that the president had something to do with her son's situation.
"It starts from the top, the question though, that comes from our own president, where they have to look at him and wonder, 'Do you know what we have to go through?'"
Palin was the Republican vice presidential nominee in 2008.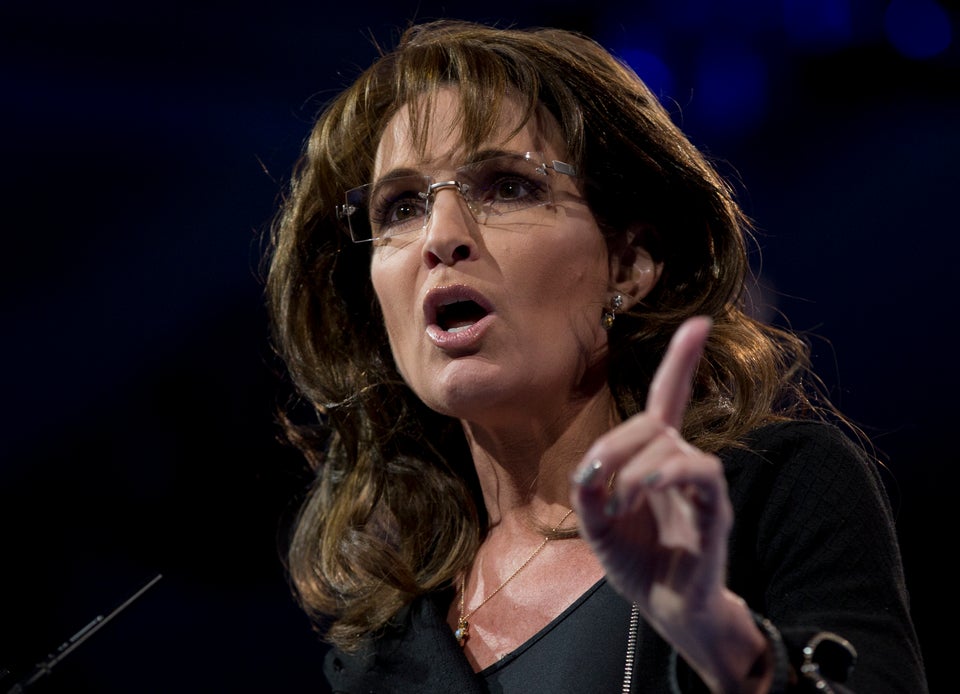 Top Palinisms
Popular in the Community