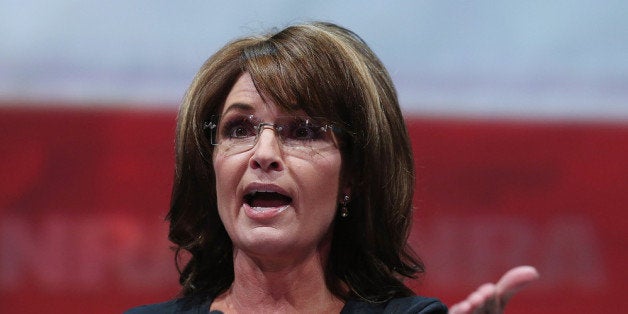 Sarah Palin has weighed in on New Jersey's special U.S. Senate election, endorsing Republican Steve Lonegan over Democratic frontrunner Cory Booker.
In a statement released by Lonegan's campaign Wednesday night, the former Alaska governor praised the Republican's record as mayor of Bogota, N.J., and his support for conservative causes, including repealing Obamacare. Palin, a former GOP vice-presidential nominee, also attacked Booker's record as Newark mayor, claiming that he has ignored the city's crime rate in order to tweet.
"During one mayor's tenure, his town's unemployment nearly doubled, taxes skyrocketed, and violent crime increased; but in fairness, Newark Mayor Cory Booker may not have noticed these facts between his constant tweeting and trips to Hollywood," Palin said in the statement.
Booker's campaign has touted the Newark mayor's overall record, including new development projects and a reduction of violent crime during his seven-plus years in City Hall.
The Palin endorsement comes as Lonegan, a tea party favorite who previously led the New Jersey affiliate of the Koch brothers-group Americans for Prosperity, has closed the gap a bit in his uphill battle against the popular Booker. Recent polls have shown Lonegan trailing Booker by about 12 points, a change from early polls that showed Booker leading by 30 points. Lonegan has been critical of Booker's out-of-state traveling, including a series of trips in September that took him to Buffalo, N.Y., and California in a week. Lonegan told The Huffington Post last week that he preferred street fairs in New Jersey.
Booker has increased his visibility in New Jersey, attending a series of jogging events around the state, and making stops in Montclair and Princeton this week. Democrats in the state also sought to attack Lonegan's conservative views and a video released last week by the state Democratic Party accused Lonegan of being "obsessed" with Booker.
Lonegan and Booker are competing in an Oct. 16 special election to complete the term of Sen. Frank Lautenberg (D), who died in June.
Lonegan said in a statement that he is "honored" to be backed by Palin.
"Governor Palin has been more than a voice for traditional American values, she has been a leader in helping conservatives stand up for their ideas and win elections."
Booker's campaign was quick to attack Palin and Lonegan, however, saying that they do not have the right values for New Jersey.
"If voters had any doubt about how out of touch Steve Lonegan's values are with the values of most New Jerseyans, Sarah Palin's endorsement puts that to rest," Booker spokeswoman Silvia Alvarez said in a statement "Like Mr. Lonegan, she wants to ban abortions, even in cases of rape and incest, doesn't believe in climate change and opposes common sense measures to make our streets safer, like expanded background checks for gun purchases."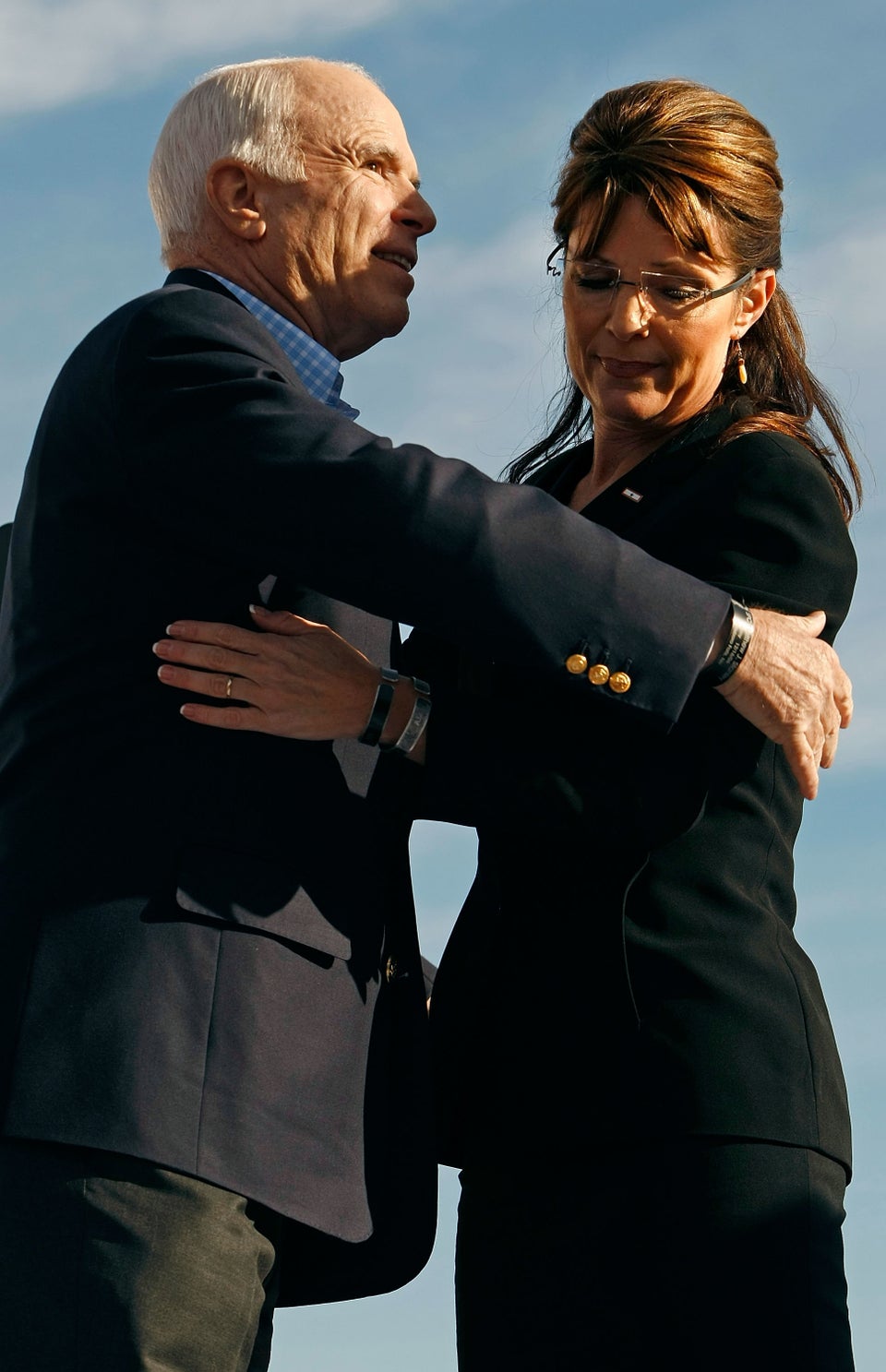 Sarah Palin Hugs It Out
Popular in the Community