After a 12-day hiatus, Sarah Palin stepped back into the spotlight on Monday to campaign for Georgia Senator Saxby Chambliss. Spectators experienced déjà vu as the Alaska governor sported the same jacket she had worn on the campaign trail this fall. UPDATE: the jacket was first photographed on Palin on August 31st, two days after joining the McCain ticket, when she started the day at a rally in O'Fallon, Missouri before flying to Minneapolis for the Republican National Convention. So was Palin valiantly recycling old clothes or defiantly wearing items from her $150,000 wardrobe? You be the judge.
Sarah Palin and John McCain at a campaign rally in O'Fallon, Missouri on August 31st.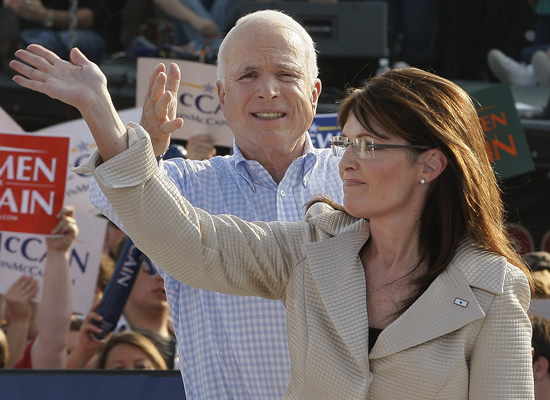 Sarah Palin arrives at the Minneapolis International Airport for the RNC on August 31st.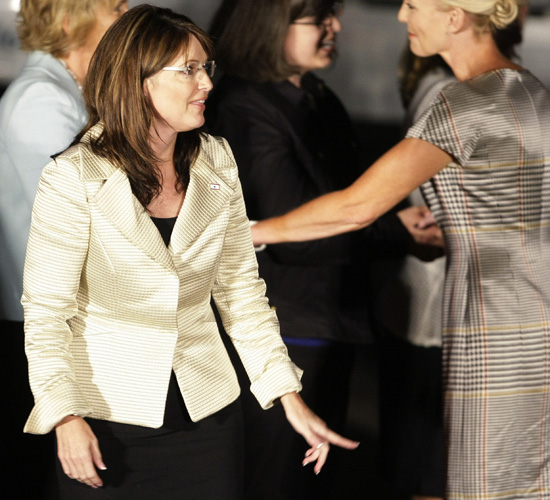 Sarah Palin on October 18th at a campaign rally in Lancaster, Pennsylvania: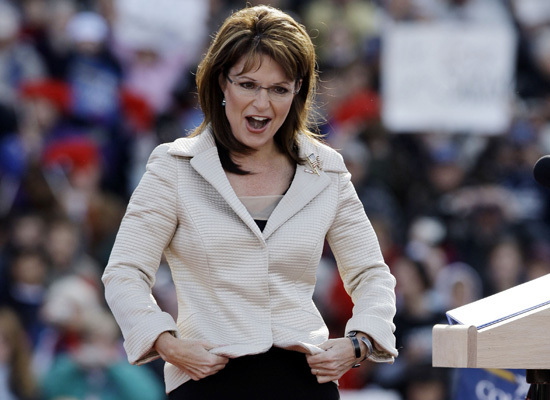 Sarah Palin on December 1st at a Chambliss rally in Savannah, Georgia: