Former Alaska Gov. Sarah Palin (R) weighed in on the situation in Syria, attacking President Barack Obama and saying he should "let Allah sort it out."
Palin said it's "bull" to compare Obama to President George W. Bush.
"Our Nobel Peace Prize winning President needs to seek Congressional approval before taking us to war. It's nonsense to argue that, 'Well, Bush did it.' Bull," Palin said in a Facebook post Friday night. "President Bush received support from both Congress and a coalition of our allies for 'his wars,' ironically the same wars Obama says he vehemently opposed because of lack of proof of America's vital interests being at stake."
"As I said before, if we are dangerously uncertain of the outcome and are led into war by a Commander-in-chief who can't recognize that this conflict is pitting Islamic extremists against an authoritarian regime with both sides shouting 'Allah Akbar' at each other, then let Allah sort it out," Palin continued.
"Until we have a commander in chief who knows what he is doing... let Allah sort it out!" Palin said at the annual meeting of the Faith and Freedom Coalition in June 2013.
Obama's top advisers were to make their case for limited military strikes against Syria to lawmakers on Saturday, presenting evidence of a chemical weapons attack last week that the White House says killed more than 1,400 people.
Before You Go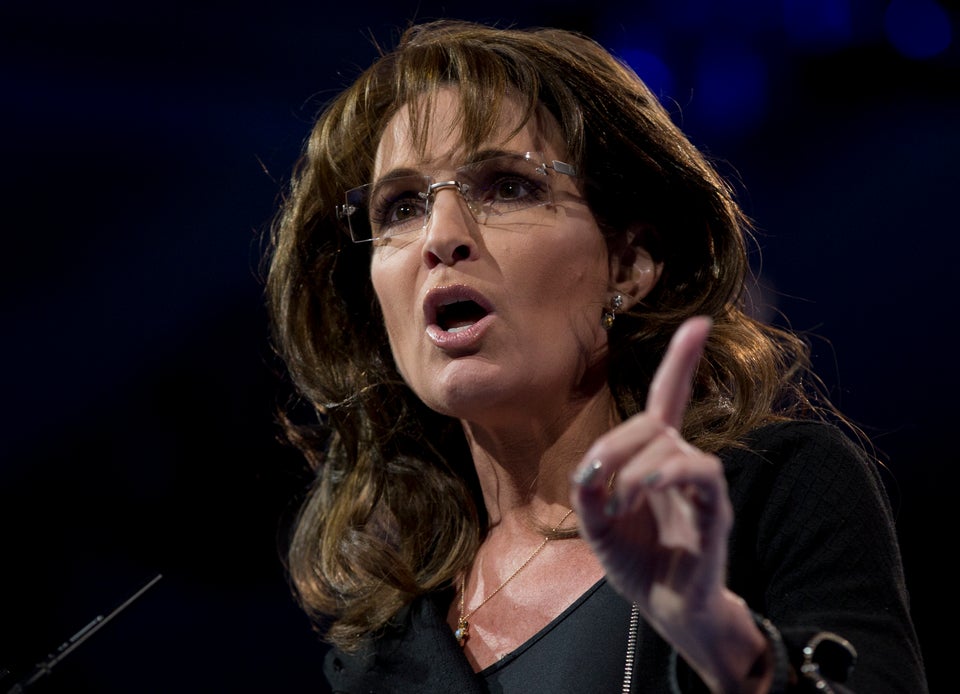 Top Palinisms
Popular in the Community