Former Alaska Gov. Sarah Palin (R) stood up for Sen. Ted Cruz (R-Texas) just after Cruz launched into a long anti-Obamacare speech on Tuesday.
Palin said Cruz was one of the "good guys" of the GOP during an appearance on Fox News.
"Dare say we already have a third party," Palin told Neil Cavuto. "The liberal Democrats, we've got the G.O.P. machine and then we've got the good guys. That's the third party. Ted Cruz, Mike Lee, Rand Paul, some of these guys working so extremely hard for, again, standing strong on what used to be the planks of the Republican platform. Those are the players in the party whom I will support."
McCain also offered more criticism of journalists who use anonymous GOP sources' critiques of Republicans, an argument she first tweeted on Sunday in response to Fox News host Chris Wallace saying he received opposition research from Republicans about Ted Cruz.
Palin brought McCain into the argument, saying she didn't think he "would be hurt or harmed" at her sharing his stance on anonymous sources.
"John McCain disrespected those who, at the end of the game, running the campaign, started turning on Republicans who were standing up for the right things," Palin said. "He disrespects those people who use anonymous sources to attack their own."
Before You Go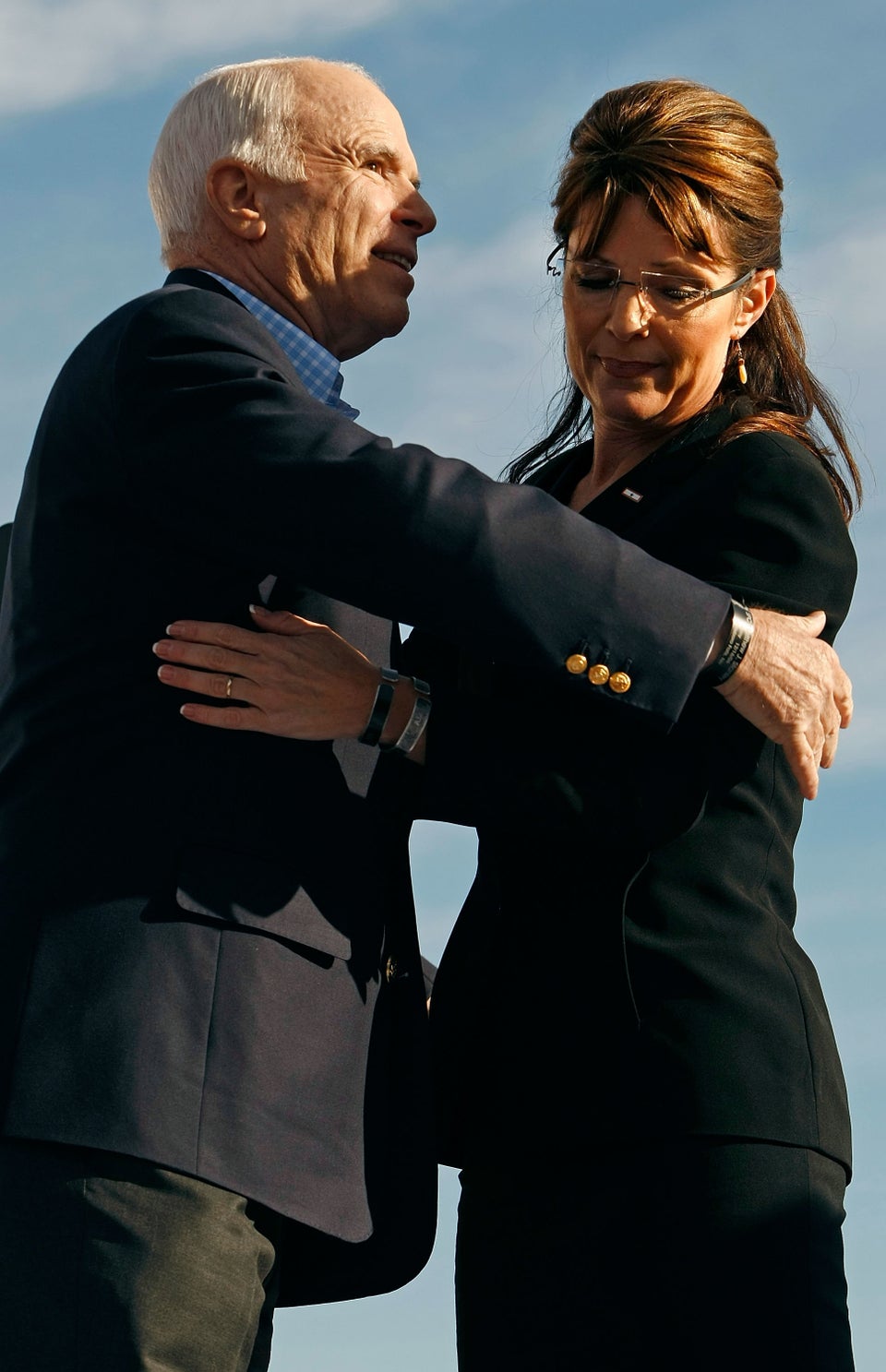 Sarah Palin Hugs It Out
Popular in the Community