Former Alaska Gov. Sarah Palin (R) claimed the GOP could take a big hit if it "continues to back away from the planks in our platform," suggesting some Republicans could look into forming a third party.
"Remember, these are private parties, and no one forces us to be enlisted in either party," Palin said.
"I think there will be a lot of us who start saying, 'GOP, if you abandon us, well, we have nowhere else to go except to become more independent and not enlisted in one or the other of the private majority parties that rule in our nation,'" Palin said.
Palin hasn't been shy to criticize the GOP since she rejoined Fox News as a paid contributor in June 2013. On Saturday, Palin said it was an "absolute betrayal" for Republicans in the Senate to support an immigration bill that would give a path to citizenship to some of the estimated 11 million undocumented immigrants living in the United States.
Before You Go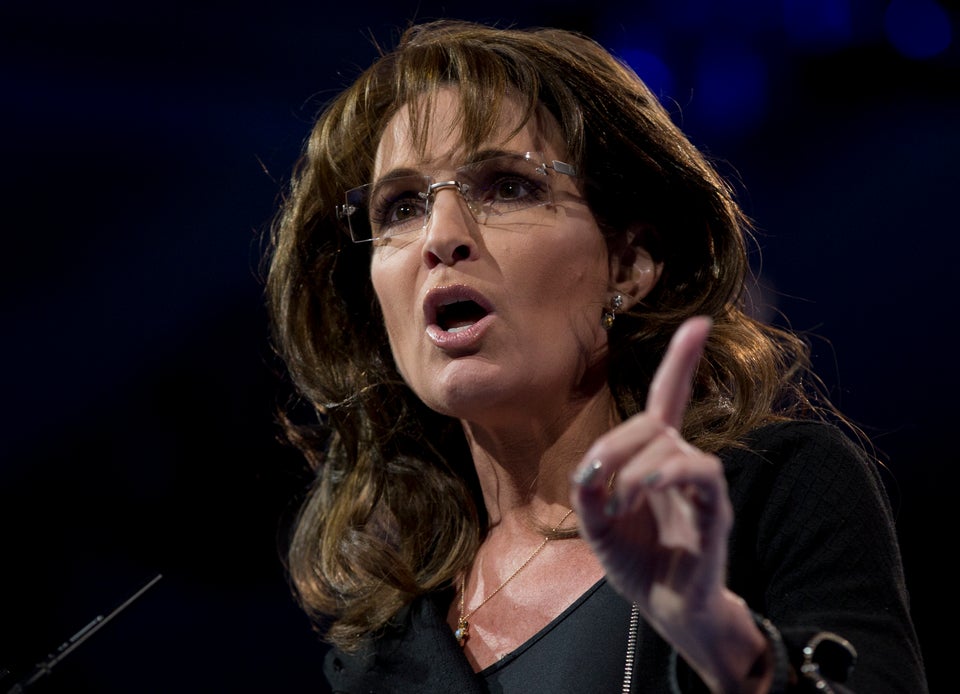 Top Palinisms
Popular in the Community