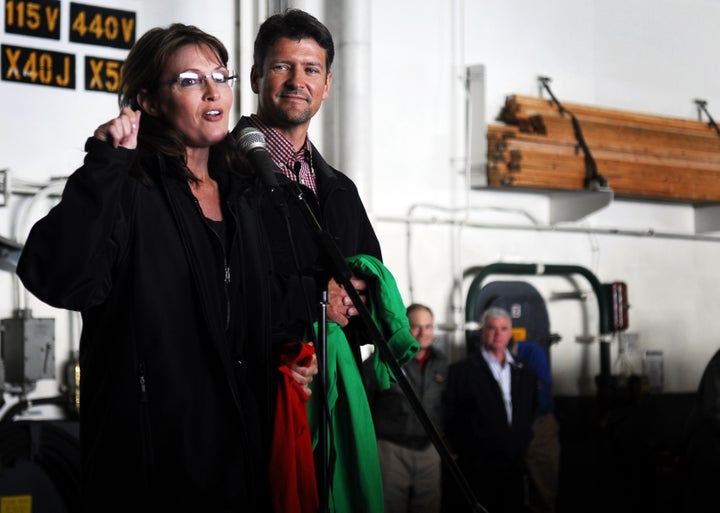 Former Alaska Gov. Sarah Palin recently denied an anonymous tabloid report that her husband, Todd, had been involved with a "massage therapist" who was running some sort of prostitution ring in Anchorage.
During an interview with Alaska-based radio program "The Bob and Mark Morning Show," she called the allegations, made in the National Enquirer, "a big lie" and "a waste of time" and said that she was somewhat disheartened by the apparent stream of false reports coming from people in the Frontier State.
"What hurts are the lies that come from Alaskans," she said responding to a question about how she felt about her low favorability ratings in her home state. "Look at this recent b.s. about Todd supposedly being all caught up in a prostitution ring in Anchorage."
Earlier this week, the Anchorage Police Department investigated the matter and exonerated Todd Palin, telling the New York Daily News that the Enquirer report about his involvement "was just guilt by innuendo, nothing else."
But Palin seemed miffed that the situation ended up having to be addressed by the authorities.
"Heck, all they had to do was ask me or ask Todd himself, 'Hey Todd, you been hanging out with hookers in Anchorage?' and he'd tell the truth," Palin said.
Popular in the Community