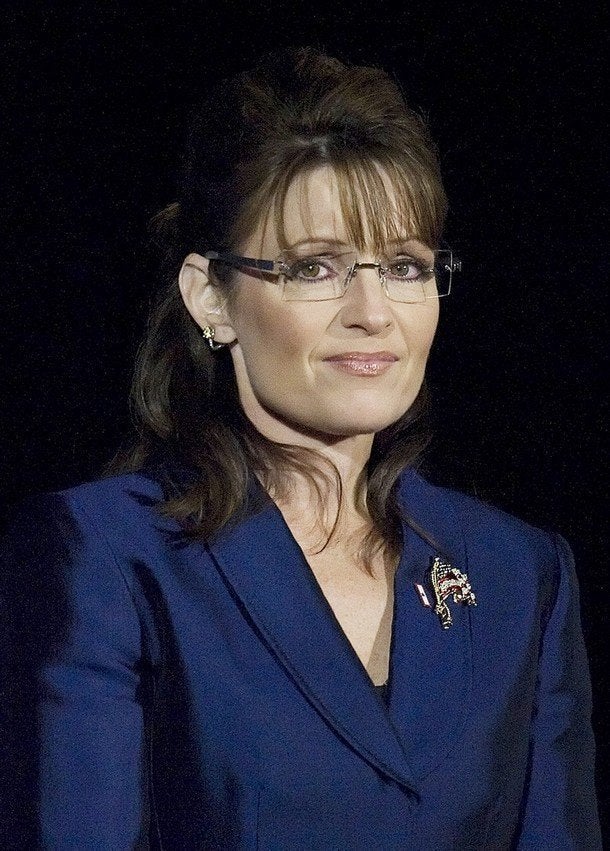 Update: Sarah Palin's hairdresser speaks! 9 days after the Times pondered the possible reasons for Sarah Palin's sudden withdrawal from the Alaskan governorship, at least one thing has become clear: it wasn't really a hair emergency. "It wasn't like I did an intervention,'' Jessica Steele, Palin's long time friend and hairdresser, told the Boston Globe in a phone interview from her Wasilla beauty parlor, the Beehive. "I think the combination of traveling and just being down there in the lower 48... We needed to get her back to shiny.''
The New York Times has a lengthy story on Sarah Palin in Monday's edition, examining the personal and political pressures that may have driven her to resign her governorship.
The article, like many others before it, describes Palin's political operation as largely dysfunctional, to the point that prominent Republican adviser Fred Malek felt the need to personally urge her to have someone "set up a mechanism so you can return calls."
"You are getting a bad rap," he recalled saying. "Important people are trying to talk to you. And she said, 'What number are they calling?' She did not know what had been happening."
The piece describes Palin as obsessed with her critics, and under severe strain from souring relationships with Alaska legislators and encounters with the national media and paparazzi. Perhaps the strangest details of the story come from accounts from Palin's friends about her physical deterioration:
Friends worried that she appeared anxious and underweight. Her hair had thinned to the point where she needed emergency help from her hairdresser and close friend, Jessica Steele.
REAL LIFE. REAL NEWS. REAL VOICES.
Help us tell more of the stories that matter from voices that too often remain unheard.