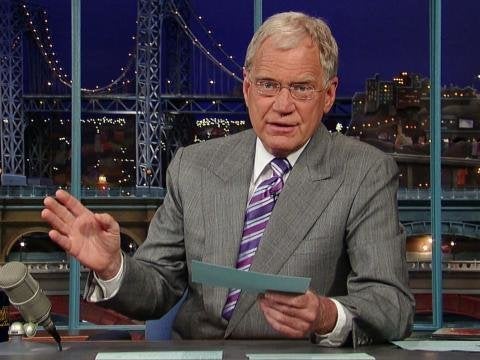 This one has got me half laughing and half shaking my head in disbelief.
Sarah Palin said "It's no wonder girls have such low self-esteem in America when a comedian can make a remark like this." Really? She went on to say that this is the reason we have so many problems with young girls in society today.
I sat back in my chair after reading this and thought, "Isn't part of the problem 16 year olds getting pregnant?" Comedians joke around. They make fun. They find a hot button and push it. That is what they do and I personally love that they can take almost any topic, serious or not, and make me laugh about it.
Palin, on the other hand, is a comedian of a whole other kind. She doesn't even know that what she is saying about Letterman while she herself is the one needing to apologize to young girls for her and her daughter's example has many of us in stitches.
If anyone needs to look at what they have said that is a problem and has been a poor example to young girls, how about "I can see Russia from my house" or "My 16 year old daughter is pregnant". I am not perfect and have made some really stupid choices in my lifetime. But to sit back, film an interview while a turkey is being slaughtered behind you, throw a baby shower for your teen daughter, babble on television trying to pretend you know anything about foreign policy like a badly operated puppet and then point fingers at Letterman and say he is the problem and needs to apologize...wow.
That is ignorance and denial I can't help but laugh at while scratching my head wondering how the hell this women ever got on the McCain ticket in the first place.
We are still waiting for you to apologize, Ms. Palin. But we are not holding our breath.
REAL LIFE. REAL NEWS. REAL VOICES.
Help us tell more of the stories that matter from voices that too often remain unheard.