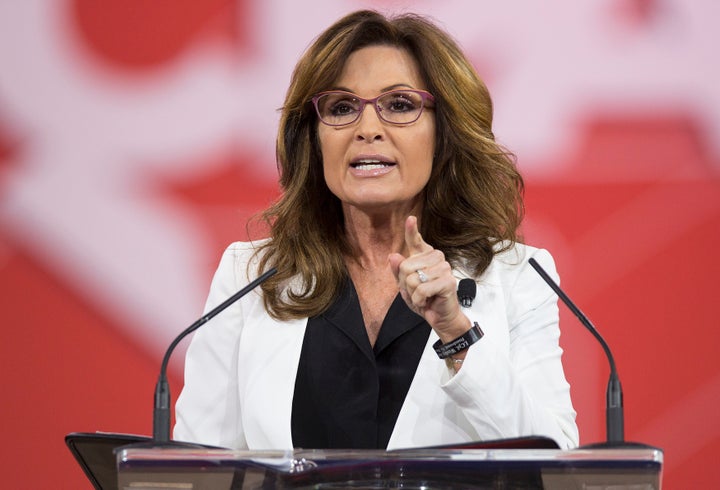 Former Alaska governor and 2008 Republican vice presidential candidate Sarah Palin has several websites that regularly feature misinformation labeled as news.
Her website, www.sarahpalin.com, features a column called "News" filled with largely aggregated stories written with a conservative slant. Those stories often feature misinformation and falsehoods ― as was the case with a story published Thursday about President Donald Trump's eldest daughter, Ivanka Trump.
Mary Kate Knorr, the story's author, reported that retailer T.J. Maxx and Marshalls are "rumored to be next on the list of stores to drop Ivanka Trump's clothing line," despite later referencing another story featuring a spokeswoman for the stores saying otherwise.
Both T.J. Maxx and Marshalls deny that they are removing Trump's clothing. The stores sent a note to employees last week instructing them not to remove clothes from the sales floor, but to take down featured displays and remove signage related to Trump's line, according to The New York Times.
The sarahpalin.com story also falsely indicated that Trump had received the "news" about T.J. Maxx and Marshalls just 24 hours after Nordstrom had announced its decision to drop her clothing line.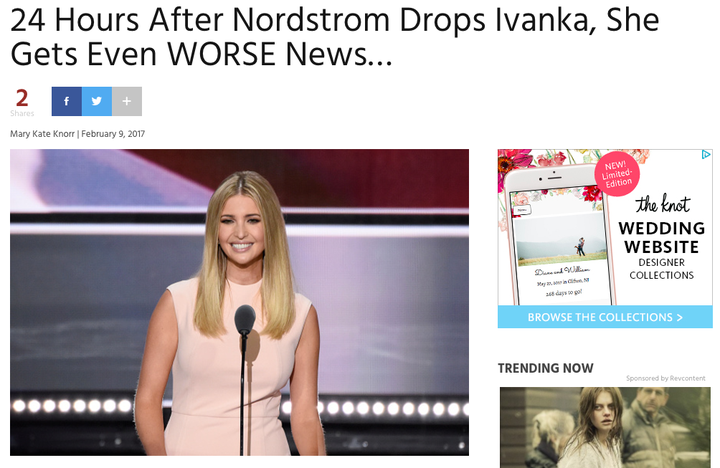 That is not the case. Nordstrom had announced a full week ― not one day ― earlier that it would no longer carry Trump's brand due poor sales. The company said it told her about the decision in January.
The story, but not the headline, was later updated to reflect this.
A second story about Nordstrom also published on Palin's website Thursday claimed the store had dropped Trump's clothing line "earlier today." That's wrong, too. The story, written by Andrew Mark Miller, went on to claim that the company had "caved to public pressure from the unhinged left and pulled Ivanka Trump's fashion brand from shelves."
"Nordstrom has every right to sell whatever they want but it's a shame that they couldn't put country before politics and leave the Trump children out of it," it read.
Though Nordstrom's announcement is at least a week old now, it's probably not a coincidence that both stories were published after it was thrust back into the headlines on Wednesday, when President Donald Trump said the store was treating his daughter "unfairly."
White House Press Secretary Sean Spicer called Nordstrom's decision "a direct attack on [Donald Trump's] policies in her name."
In response, the department store chain stood by its initial claims that it had decided to drop the line based on poor sales.
"Over the past year, and particularly in the last half of 2016, sales of the brand have steadily declined to the point where it didn't make good business sense for us to continue with the line for now," Nordstorm said in a statement.
There is a disclaimer on Palin's website that the articles "DO NOT necessarily reflect the views held by Governor Palin," but articles from the site are often featured on her Facebook page, which has 4.7 million "likes."
The description of Palin's Facebook page features information on her political action committee, Sarah PAC, so it's likely someone from that group is posting stories to the page.
Sarahpalin.com has not responded to a request for comment.
Sign up for the HuffPost Must Reads newsletter. Each Sunday, we will bring you the best original reporting, long form writing and breaking news from The Huffington Post and around the web, plus behind-the-scenes looks at how it's all made. Click here to sign up!
Before You Go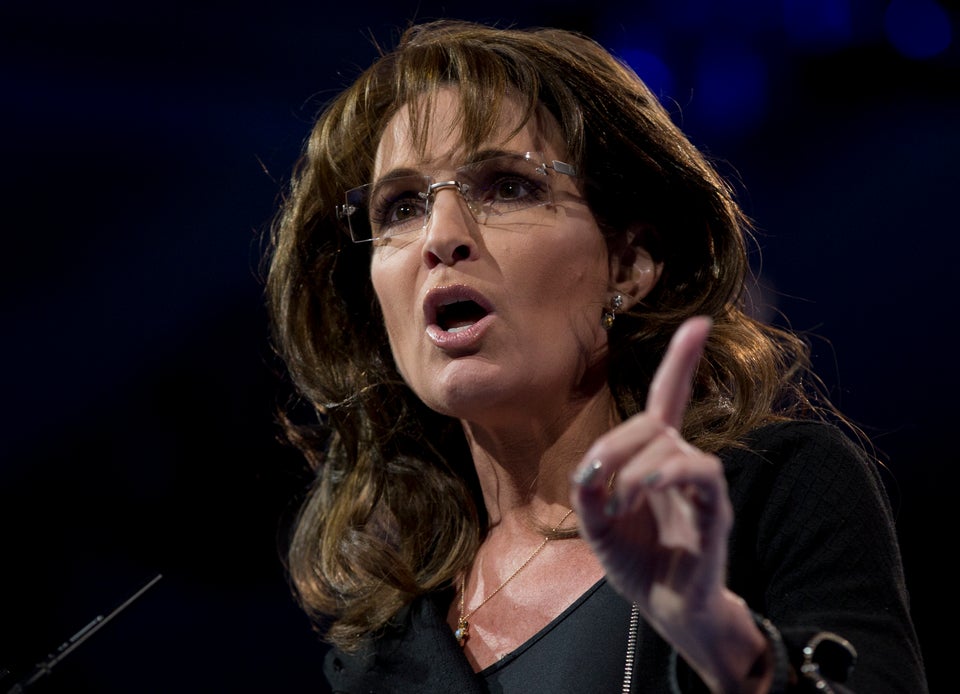 Top Palinisms
Popular in the Community