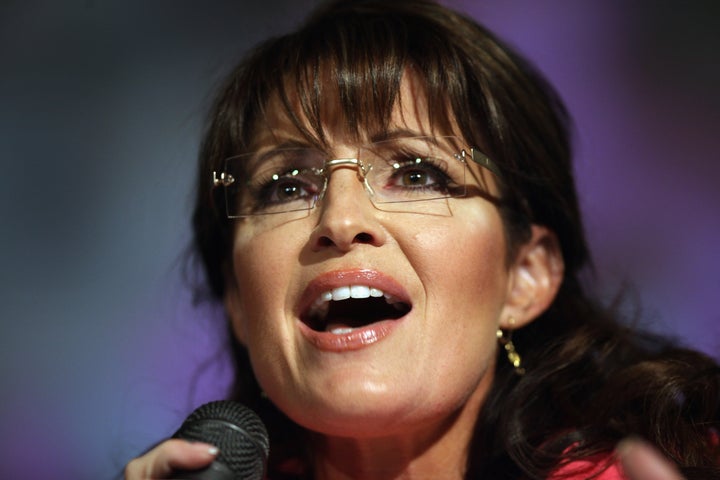 London-based hackers reportedly working in support of the website WikiLeaks as part of "Operation Payback" have turned their keyboards on Sarah Palin, launching a cyber-attack targeted at her fundraising arm SarahPAC, as well as the former Alaska Governor's personal credit card information.
"No wonder others are keeping silent about Assange's antics," Palin emailed ABC News, which originally reported the hacking attempt. "This is what happens when you exercise the First Amendment and speak against his sick, un-American espionage efforts."
Sarah Palin took aim at WikiLeaks and its founder, Julian Assange, last month in a Facebook post slamming the website's disclosure of classified information. The former Alaska governor questioned why Assange had not been "pursued with the same urgency we pursue al Qaeda and Taliban leaders?" Assange responded in an op-ed this week, writing that Palin had encouraged him to be "hunted down like Osama bin Laden." Palin then took issue with this mischaracterization of her quote in a tweet Wednesday.
SarahPAC aide Rebecca Mansour told ABC News Wednesday that the tech team at SarahPAC had been able to shield the site from the hacking attempts and that Palin herself was prepared for the strike.
"[T]he governor voiced her opinion knowing full well that she was speaking out against a shady disreputable organization with no regard for laws or human life," Mansour told ABC News. "This is how they operate. The world should not be intimidated by them."
The people behind "Operation Payback" better hope that they leave a difficult trail to trace. The last person that tried to hack Sarah Palin's information has been sentenced to a year in jail, though the new attackers' disruption of Visa and Mastercard websites will probably make them much larger targets.
Popular in the Community