I'm not a member of the permanent political establishment. And I've learned quickly, these past few days, that if you're not a member in good standing of the Washington elite, then some in the media consider a candidate unqualified for that reason alone.
Back then, she got a pass on the whole "for that reason alone" thing, mostly because she hadn't done anything yet. John McCain had stunned the political establishment by naming her as his VP on the Friday morning after the DNC, and by Saturday afternoon the chattering classes were further rocked by the revelations of her daughter's out-of-wedlock pregnancy. News started to bubble up over the next few days as the press tried to find out who this newly-announced VP nominee actually was, but certainly not with any help from the nominee herself: By Wednesday, Sept. 3rd, when Palin strode to center stage at the Republican National Convention, flanked by her sparkling extended American famiy, she still had not made herself available for any interviews or presented herself to be vetted in any way, shape or form.
Back then we hadn't seen Palin Meet The Press or Face The Nation, but we assumed she would, eventually. (She didn't.) Back then we assumed she'd be interviewed by all the nightly news anchors, and cablers, in their role as Fourth Estate, kicking the tires on candidates on behalf of the voting American people. She made it to the evening news, eventually, after the McCain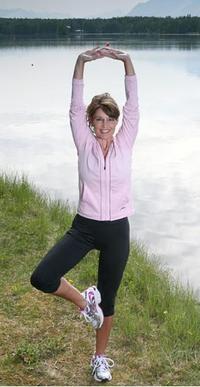 campaign tried to stage-manage her into the most limited access possible, in the hopes that she'd somehow avoid making huge gaffes. (She didn't.) She finally made it to NBC Nightly News over a month and a half after her RNC speech, weakly promising to release her medical records really, really soon. (She didn't.) Did she promise at one point to have a nice chatty sit-down with Sean Hannity? Oh, well, that she did. (cont'd)

Calling all HuffPost superfans!
Sign up for membership to become a founding member and help shape HuffPost's next chapter