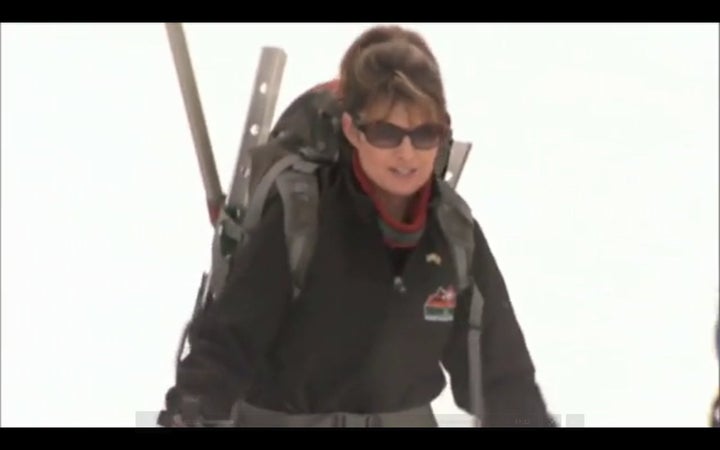 "Oh, gosh!" Palin says in the trailer. "We are somewhere that people dream about."
Other Palin quotes from the trailer include:
1. "Family comes first, it's just gotta be that way."
2. "No boys go upstairs."
3. "This is flippin' fun!"
4. "How come we can't ever just be satisfied with tranquility?"
5. "I'd rather be doing this than in some stuffy old political office. I'd rather be out here being free."
"No lobbyists, only one agenda: family adventure," the text on-screen says. "Step into Sarah's backyard."
WATCH
(via
):
"We tend to be less snarky, edgy," network president Eileen O'Neill told the LA Times' Scott Collins earlier this year. "There's something for everyone here. We do shoot all around the country. Our topics and people tend to represent a lot of daily American lives -- a little less of the edgy, cooler [material]."