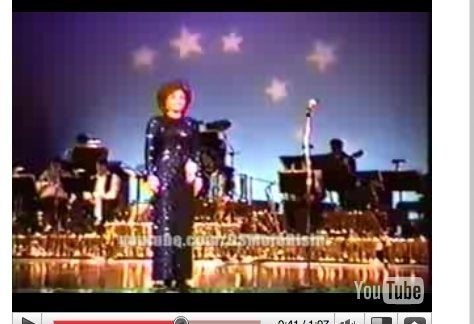 Dressed in a blue sequined gown, she first goes to the microphone and says:
God has made us this promise: If we will commit our works to Him, we will succeed. Our lives can be enhanced by applying this, and by thinking optimistically. In Alaska we have mosquitoes. We also have the most beautiful mountains in the world. The choice is ours as to which we'll focus on.
She then takes a turn before heading offstage.
Popular in the Community