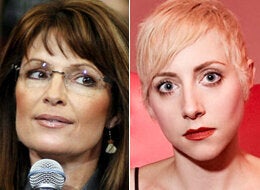 Talkingshopping.com landed an interview with makeup artist Amy Strozzi of "So You Think You Can Dance?" and--oh yeah!--Sarah Palin's campaign. Read some interview excerpts and see a photo of Strozzi below.
Jezebel priced out the cosmetics Strozzi mentions, and concluded that ten week's worth of makeup cost between $700 and $1,000.
On making Palin's eyes pop: I remember once, when I was doing a fun gold eye on her with two tones, she said, "I love how you do those eyes Amy..." I think it's difficult for women who wear glasses to find a way of wearing eye shadow that works for them...I wore glasses my whole life, so I have tricks. Also, she got very accustomed to the individual lashes I would put on her every morning....which, unfortunately are not so easy to do yourself!
On Palin's complexion: I have said this to just about everyone I speak to...the Governor's skin is the most beautiful skin I have ever worked with. Of course, makeup always helps to create an even canvas, but the condition of her skin was flawless. I attribute it to the clean Alaskan air, lots of fresh fish and protein, and a good fitness regime.
On conceptualizing Palin's look: I actually watched various news shows to see what was the standard vibe throughout politics, since it's an arena much different than celebrity or fashion. Plus, this woman was running for an extremely important office, so we had to walk a fine line with keeping her looking beautiful and fresh, but also appropriate for a White House candidate. There were probably three or four core looks I stuck with, using different color combinations to mix it up.
On working with Palin: She was definitely a bit apprehensive at first, which I think is normal for any woman who is used to doing everything for themselves, and then suddenly having a million people around you doing everything for you. The whole point of having so much assistance on the trail is to leave the candidate as free as possible to have meetings, do their reading, and tend to more official business.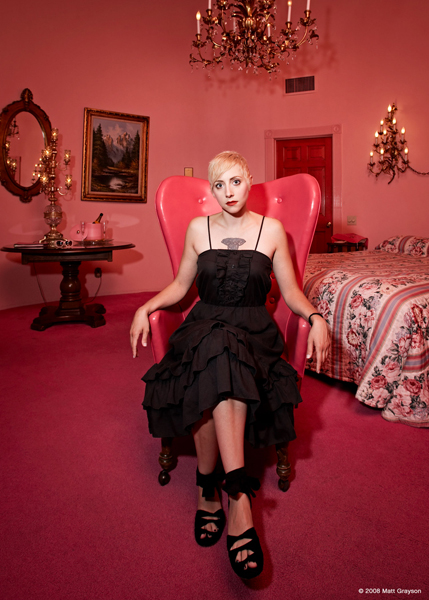 Copyright 2008 Matt Grayson
Popular in the Community