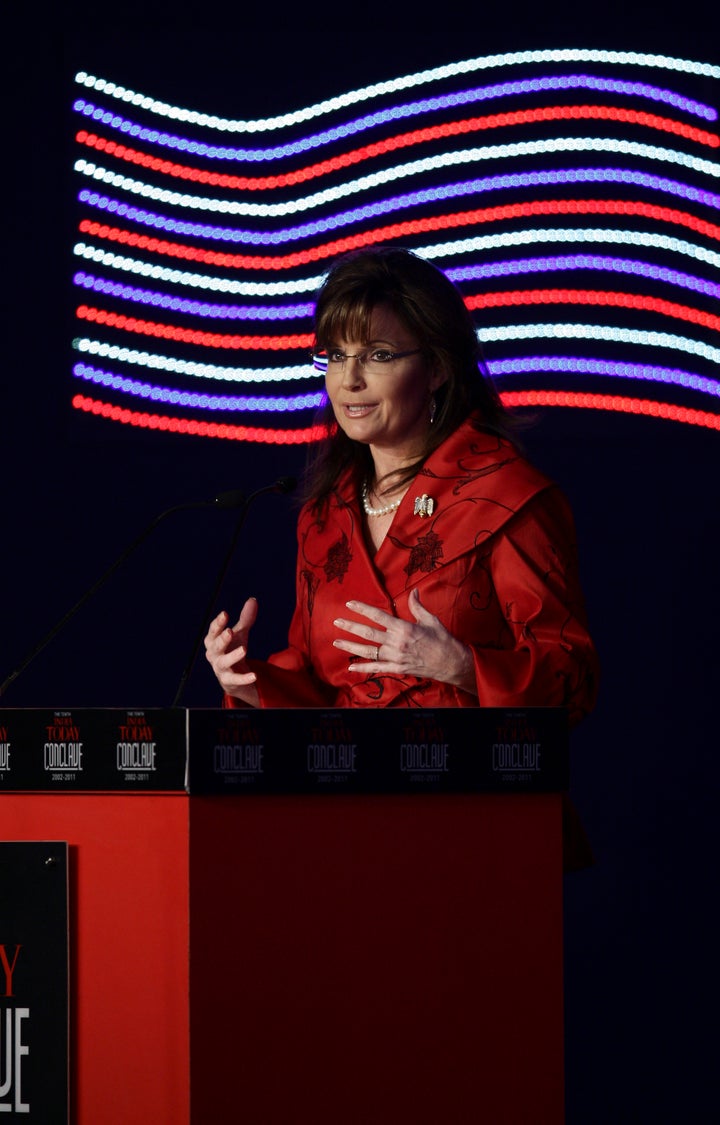 BOSTON (Reuters) - Mike Huckabee leads a list of potential candidates for the 2012 U.S. Republican nomination, edging out Mitt Romney, while support for Sarah Palin has slipped, according to a Gallup Poll released on Friday.
Many voters are undecided about whom to support at a time most well-known Republicans have not committed to run. The winner is expected to take on President Barack Obama in November 2012.
The survey of 1,000 Republicans and Republican-leaning independents taken March 18-22 put support for Huckabee at 19 percent against 15 percent for Romney.
Huckabee's support has been creeping up while voters backing Romney have slipped from 16 percent in February and 19 percent in November. Palin, holding at 16 percent since September, dropped to 12 percent in the latest poll.
Observers think former Massachusetts governor Romney, now on a nationwide fund-raising swing, will almost certainly announce a second run for his party's nomination after falling short in 2008 to John McCain.
Prospects are less certain for Huckabee. The former governor of Arkansas and 2008 candidate hosts a television show on Fox News. Former Alaska governor Palin also has a lucrative media career.
The poll showed that if Huckabee does not run, Palin and Romney would benefit the most. Were Huckabee to run but not Palin, his current advantage over Romney would widen.
Former Minnesota governor Tim Pawlenty on Monday announced an exploratory committee, the first high-profile Republican to show serious intent for 2012. He had 3 percent support in the Gallup poll, the same as a month ago.
Newt Gingrich, former U.S. House speaker, has said he could announce a run for the Republican nomination in May. He ran fourth in the Gallup poll with 10 percent support.
Former U.S. Senator Rick Santorum and Mississippi Governor Haley Barbour, who will campaign in the key early-voting state of New Hampshire next week, each captured just two percent of potential voters in the poll.
(Reporting by Ros Krasny; Editing by Jerry Norton)
Calling all HuffPost superfans!
Sign up for membership to become a founding member and help shape HuffPost's next chapter